'Hogtied' Trump not likely to ease anti-Russian sanctions - analysts
The White House won't relax sanctions imposed on Russia over the conflict in eastern Ukraine during the next twelve months, according to the majority of economists, surveyed by Bloomberg.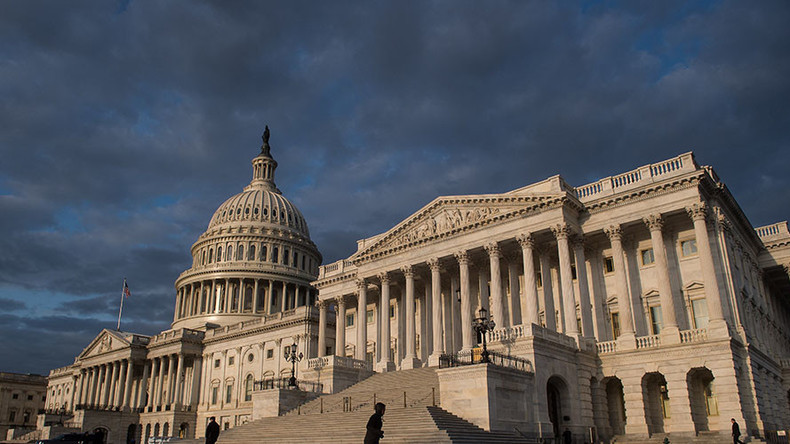 The scandals that have recently unfolded around Russia's alleged meddling in the US presidential election, as well as rising pressure on President Trump and his administration, forced experts to scale back their optimism over the issue.
The proportion of analysts, who believed Washington would begin softening its punitive measures against the country, has fallen to 25 percent, less than half what it was in January.
The economists have also lost faith that the European Union will relieve the penalties with just 20 percent of those surveyed still thinking the bloc will do so, down from 44 percent.
"Trump is hogtied on Russia, and can't ease sanctions. The EU will not ease sanctions before initiating negotiations with Russia, the rebels in eastern Ukraine and the government in Kiev. There is simply no political room for reducing sanctions unilaterally without a quid pro quo," said Per Hammarlund, chief emerging market strategist at SEB SA in Stockholm, as quoted by the agency.
The issue of relaxing anti-Russian sanctions has reportedly been removed from the US government agenda step-by-step. Trump administration representatives have repeatedly criticized Moscow for aggression and taking the option off the table.
At the same time, the EU chiefs are unanimous of the opinion their restrictions should be extended.
A Bloomberg survey carried out last December revealed Russia's economy would gain an equivalent of 0.2 percentage point of GDP this year and 0.5 percentage point in 2018.
According to analysts, initial penalties imposed over Russia's reunification with Crimea in 2014 may remain, but some other changes in the punitive regime are possible.
READ MORE: US took advantage of EU by forcing it to sanction Russia – European MP
"Some cosmetic easing of sanctions could be in the pipeline early in 2018, conditional on a decrease in Russian meddling in Ukraine. The US administration may look for some foreign-policy successes and fatigue with Russian sanctions at the EU level may increase in 2017, while Russia might also be more interested in sanctions easing ahead of the presidential elections," said Gunter Deuber, an analyst with Raiffeisen Bank International in Vienna.
You can share this story on social media: