Putin limits cash transfers to Ukraine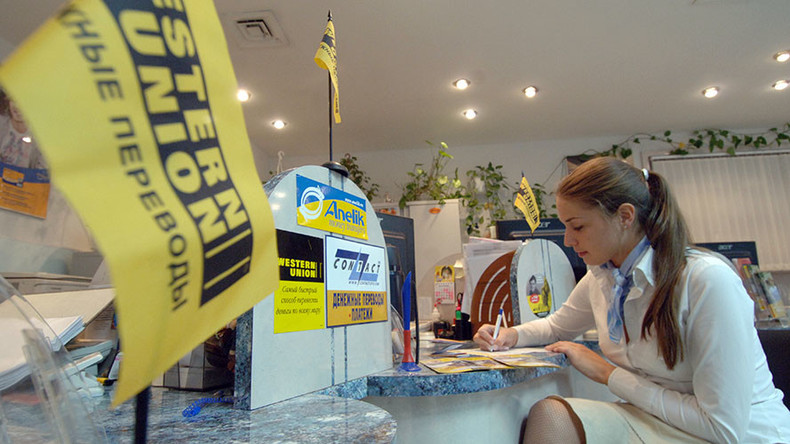 Russian President Vladimir Putin has signed a law that allows the sending of cash from Russia to Ukraine only through companies controlled by the Russian Central Bank. This is in response to Kiev's ban on Russian payment systems within Ukraine.
Read more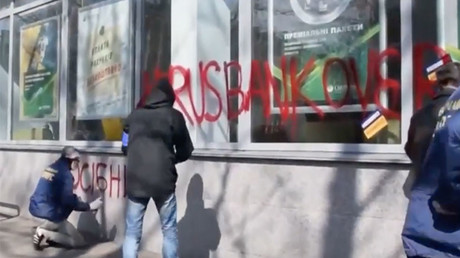 According to the law, if a foreign country introduces restrictive measures against Russian payment systems, money transfers from Russia to the country would be allowed only through Russia-controlled companies.
The law comes into force within the next 30 days and will be applied to Ukraine as it has already banned Russian payment systems.
In October 2016, the Central Bank of Ukraine forced local banks to cut ties with six Russian payment systems - Anelik, Blizko, Sberbank-run Kolibri, Unistream, Golden Crown and Leader. Moreover, in March, Kiev imposed a ban on subsidiaries of five Russian banks operating in Ukraine, including state-run Sberbank and VTB.
US companies like Western Union and MoneyGram used the ban to profit, cutting fees for money transfers from Russia to Ukraine.
As a result, cash transfers from Russia to Ukraine fell only 3.5 percent in the fourth quarter of 2016 to $150 million.
Money transfers from Russia to Ukraine are traditionally high. In 2016, they dropped significantly to $622 million, but in 2015 they were over a $1 billion, while in 2014 $2.2 billion was sent from Russia to Ukraine.
More than two million Ukrainians live in Russia. More than 100,000 of them received Russian citizenship last year, the biggest number from any country. Up to 700,000 Ukrainians sought asylum in Russia in 2016.