Increased Russian gas exports to Europe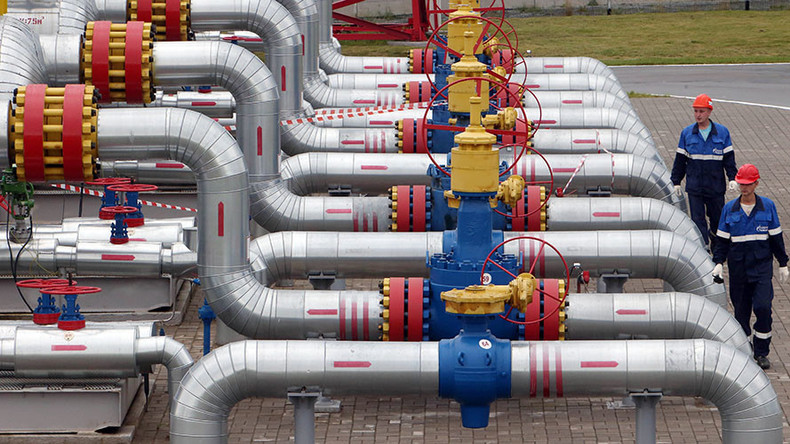 The Russian national gas company Gazprom has reported a 3.3 percent increase in sales to Europe in March. There has been a surge in sales to Turkey, Serbia, and Bulgaria.
"In March, Gazprom's deliveries to foreign partners increased by 3.3 percent (496 million cubic meters) compared with March 2016," the company said in a statement.
"The countries that will be able to deliver Russia gas through the Turkish Stream have shown good dynamics of growth in demand. For example, exports to Turkey increased by 51 percent, to Serbia by 37.6 percent and to Bulgaria by 19.4 percent," Gazprom added.
The Turkish Stream pipeline is intended to deliver gas from the Russian Black Sea coast to Turkey and on to Greece. The project was shelved in 2015 after Turkey shot down a Russian warplane in Syria, but the recent rapprochement between Moscow and Ankara has given the pipeline new life.
With a capacity of 32 billion cubic meters (bcm) per year, Turkey would take about 14 bcm, with the rest going to Europe.
Gazprom intends to build the pipeline by 2019. Last week, the Russian company opened a subsidiary in Istanbul, South Stream Transport B.V., to speed up construction.
Russia's Gazprom increased its share of the European gas market to a record 34 percent last year. Royal Dutch Shell and BP have said this means Russia will remain the biggest supplier of gas to Europe through 2035.
Last year, Gazprom delivered 179.3 billion cubic meters of gas to Europe. This is 12.5 percent more than in 2015, said Gazprom Deputy Chairman Aleksandr Medvedev in March.
While liquefied natural gas (LNG) supplies to Europe led by Qatar were stagnant last year, a surge in US shale crude production did not materialize due to a lack of firm contracts and higher prices, Bloomberg reported.