EU blocks stock exchange mega-merger between Germany and Britain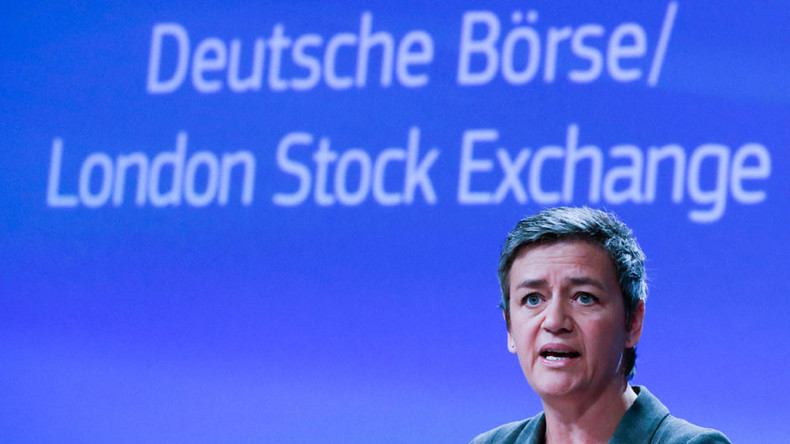 EU antitrust regulators have rejected the proposed €29 billion ($31.3 billion) merger of Deutsche Boerse and the London Stock Exchange (LSE). The combined exchange would have become the largest in Europe.
Read more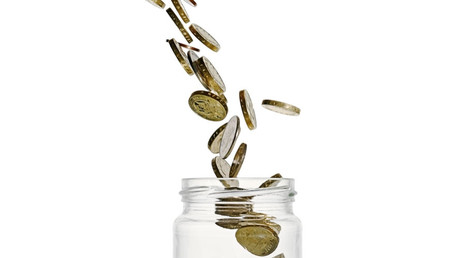 "The Commission cannot allow the creation of monopolies, and that is what would have happened in this case," Margrethe Vestager, the EU's antitrust commissioner, told reporters in Brussels.
According to Vestager, the LSE was "not prepared" to sell the Paris arm of its clearing house LCH. A merger without selling the unit would have hit rival Euronext NV. Euronext NV is a European stock exchange based in Amsterdam, Brussels, London, Lisbon, and Paris.
"As the parties failed to offer the remedies required to address our competition concerns, the Commission has decided to prohibit the merger," Vestager said.
"The prohibition is a setback for Europe, the Capital Markets Union and the bridge between continental Europe and Great Britain," Deutsche Boerse Chairman Joachim Faber said in a statement emailed to Bloomberg.
"A rare opportunity to create a global market infrastructure provider based in Europe and to strengthen the global competitiveness of Europe's financial markets has been missed," he added.
The opposition to the merger has been building up since last summer when the United Kingdom voted to leave the European Union. The tension escalated on German concerns the headquarters of the joint exchange could be moved to London. German financial regulators demanded the headquarters should be in Frankfurt rather than London.
Vestager told reporters that neither Brexit nor the concerns over clearing outside the eurozone influenced the decision to block the merger.
The decision was announced on the day when Britain officially triggered Article 50 to formally leave the EU in the next two years.