World's biggest automaker expands to India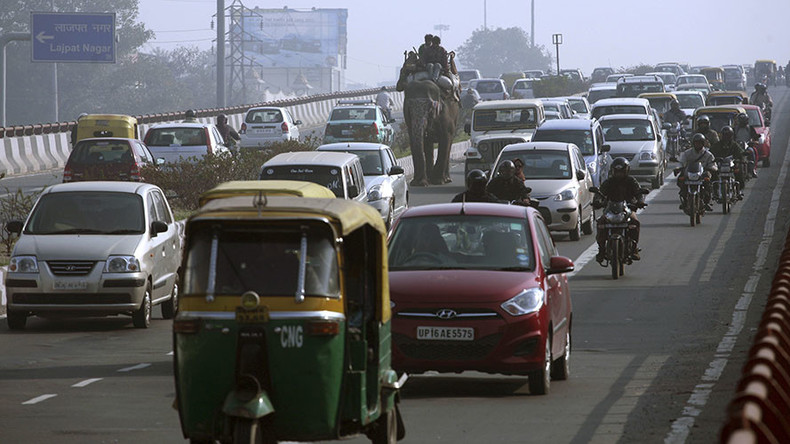 German carmaker Volkswagen (VW) and India's Tata Motors have agreed to form a strategic partnership which is expected to help both companies boost budget car sales in India and emerging markets.
Volkswagen CEO Matthias Mueller said the venture would aid "achieve sustainable and profitable growth in very different parts of the world."
The sides want to deepen exchanges about technology, components, and platforms, sources told Reuters. Specific projects will be disclosed in the coming months.
"We strongly believe that both the companies, by working together, can leverage from each other's strengths to create synergies and develop smart, innovative solutions for the Indian and overseas market," said the Chief Executive and Managing Director of Tata Motors Guenter Butschek.
Experts say the new partnership could potentially lead to Tata Motors launching new vehicles by 2019.
The owner of Jaguar Land Rover, Tata has been under pressure at home and hopes to claw back domestic market share.
Booming auto sales in India and its 1.3 billion population are a big attraction for Western carmakers as they search for growth. Automakers like Fiat Chrysler and France's Peugeot and Citroen are already operating in the country.
READ MORE: VW goes green, cutting over 40 car models
According to IHS Markit, light vehicle sales in India are expected to more than double to 7.1 million cars by 2025 from 3.4 million last year.
VW which is still dealing with the aftermath of the emissions-cheating scandal seeks to expand into new markets. In January the company pleaded guilty to three criminal charges in the US and will pay out a $4.3 billion settlement.
Volkswagen is investing in self-drive vehicles and greener technology such as electric cars. Its previous attempt to conquer emerging markets through a small-car partnership with Japanese automaker Suzuki Motor collapsed in 2015.
The manufacturer is currently working on budget cars for China and Latin America.