Brexit is UK's 'Great Escape' says economist
Published time: 9 Mar, 2017 12:45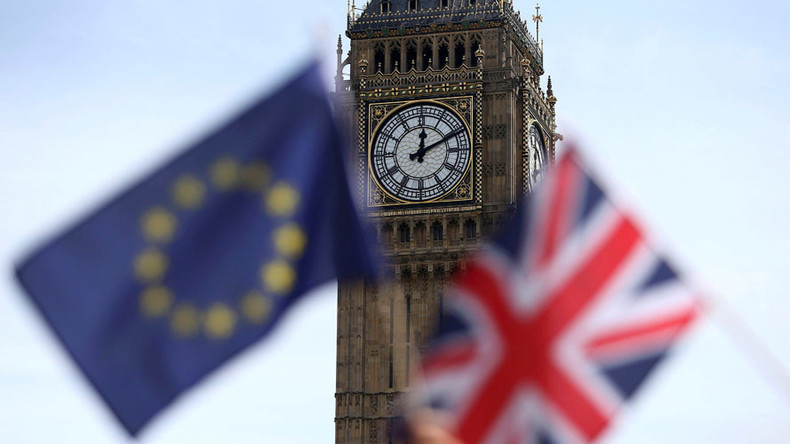 Leaving the European Union is an excellent opportunity for the British economy to grow, says pro-Brexit economist Roger Bootle. The biggest threat to the UK comes not from the divorce with Brussels, but from elsewhere in the EU, according to him.
"The economy is not that bad, but pessimism sells better than optimism," he said at the Retail Week Live conference on Wednesday, as quoted by Business Insider. Bootle is a prominent economist working as managing director of economic research consultancy Capital Economics.
"You could be forgiven for thinking the UK is going to hell in a handcart — well, it isn't. Things are actually looking pretty good," he said.
Last month, the Bank of England significantly upgraded its British economy growth forecast, predicting two percent growth this year. In November, the regulator had predicted 1.4 percent.
"Growth has remained resilient since the referendum," said Governor Mark Carney.
While the is EU the largest market for British exports with 44 percent, Bootle has noted that trade with other countries has grown at a faster rate.
The economist called the single market a "disaster."
"The EU is appallingly bad at doing trade deals — it has 28 member countries which all have to agree on trade deals," he said.
According to the European Commission's own forecast, "over the next ten to 15 years, 90 percent of world demand will be generated outside Europe."
Bootle also said he is not worried that banks will move their headquarters from London to Paris or Frankfurt.
"I'm very confident that the City will do well. Various people — City bigwigs — trying to get some sort of handout suggested that they were all going to decamp to Paris or Frankfurt," he said.
"Decamp to Paris and pay François Hollande's taxes or face a [Marine Le Pen] National Front government? Or Frankfurt? More people work in financial services in London than live in Frankfurt," Bootle added.
"Should you all be worried? It's going to be bumpy, but this is the Great Escape — we're going to do extremely well," he concluded.