Crude prices continue to crash on growing US stockpiles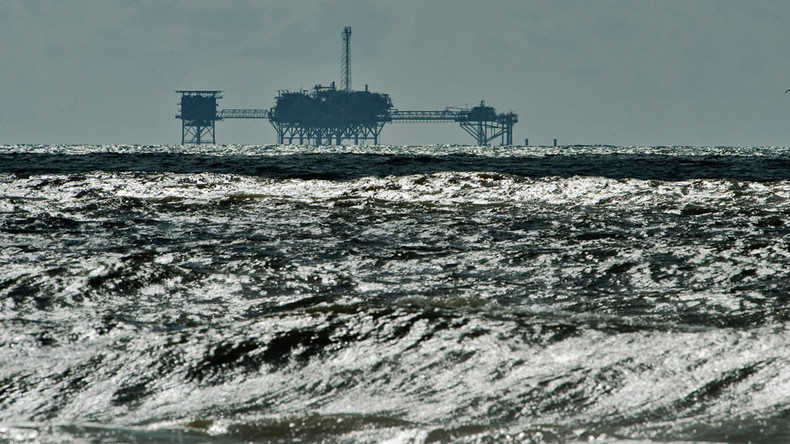 Oil prices continued to fall on Thursday after substantial losses the previous day, dragged down by a surge in US inventories.
The major benchmarks were down over a dollar with Brent crude trading at $51.87 per barrel. US West Texas Intermediate was at $49.05 during afternoon trading, falling below $50 per barrel for the first time since December.
This is despite efforts by global oil producers to prop up prices by cutting production.
The Organization of the Petroleum Exporting Countries (OPEC) and other major global oil producers led by Russia agreed to cut output by 1.8 million barrels per day (bpd) in the first half of 2017.
Kuwait Oil Minister Essam Al-Marzouq said on Wednesday the cartel's compliance was 140 percent in February, while non-OPEC members cut 50-60 percent of the pledged amount.
"Saudi Arabia has voluntarily cut by more than its share to increase confidence in the output reduction issue (agreement)," he said, adding that OPEC's compliance is "excellent," while others are "acceptable."
However, a revival in shale oil could disrupt the plans to increase crude prices, as the US Energy Information Administration (EIA) forecast the country can pump a record amount of oil next year, beating the record of 1970.
"Shale has proven to be remarkably resilient. The key is that any dollar invested today is double as efficient as it was two years ago," said Tamar Essner, energy director of Nasdaq Advisory Services, as quoted by CNN.
Crude stockpiles in the US, the world's top oil consumer, surged last week by 8.2 million barrels, much more than the expected two million barrel surge, the EIA said on Wednesday. The data sent oil prices down more than five percent on the day.
"When combined with the huge speculative long positions in the market, it's not surprising that prices sold off so strongly," Australia and New Zealand Banking Group (ANZ) said in a note.
The rise in prices on Thursday could be short-lived, according to Michael McCarthy, chief market strategist at Sydney's CMC Markets.
"One of the factors (pressuring prices) is the strengthening US dollar on US rate hike (expectations)," McCarthy told Reuters.
You can share this story on social media: