Russia to continue cleaning up banking sector closing down shady lenders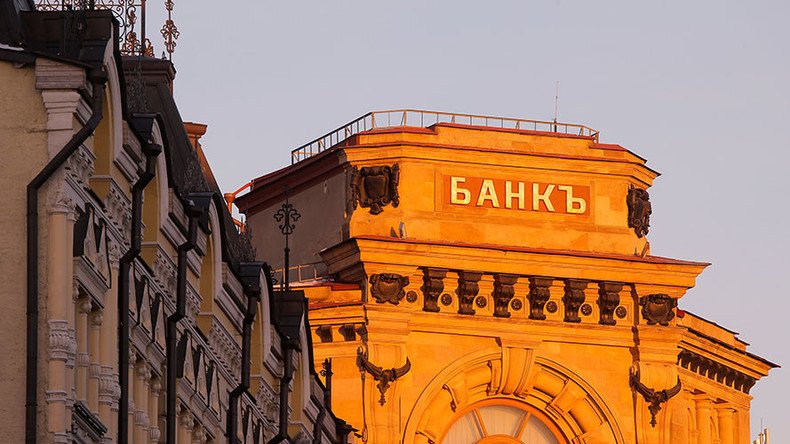 An official at the Central Bank of Russia says the regulator will continue to revoke licenses of fraudulent or unstable banks for another two years. Since 2013, the number of banks in Russia has shrunk from 900 to 570.
Despite a large number of closed banks, crime is still popping up, and the regulator needs until 2019 to finish the crackdown, said Vasily Pozdyshev, a deputy governor at Russia's central bank in an interview with Reuters.
It is likely Russia will end up with 400 lenders in two years, but there is no target number, according to the official.
"Our work to clean up the banking system is sometimes much more like the work of a financial investigator, an investigator of financial crimes, than the work of a modern banking regulator, which checks whether a bank is sufficiently capitalized or not," said Pozdyshev.
"We are up against a whole business of creating fictitious borrowers. … This is a whole virtual world managed by IT programs and servers which very often aren't located in the bank," he said.
The current purge against fraudulent lenders began in 2013 with the appointment of Elvira Nabiullina as central bank governor. A previous attempt to sanitize the sector was slowed after the assassination of Andrey Kozlov in 2006, an official in charge of the crackdown. After the incident, Central Bank employees including Pozdyshev travel with protection and are heavily guarded.
The existing mechanisms don't allow the Central Bank to stop unscrupulous bankers fleeing the country, and should be revised, Pozdyshev told Reuters.
"Banks often have influential backers, and this makes everything much more difficult. But we have launched this policy, and we need to carry it to its conclusion. If we stop, then the banking system will immediately slip back, into the shadows," he said.
The regulator had to plug a $10 billion hole in the balance sheets of about 100 banks that had licenses revoked last year.
One of the biggest cases thus far was last week's license revocation of top-50 lender Tatfondbank. According to various estimates, the bank was in a $2 billion hole.
While 90 percent of Tatfondbank's depositors were compensated by Russia's deposit insurance fund, corporate clients took a big hit. According to the Izvestia daily, they have about $750 million in the failed bank, which will be partly compensated through bankruptcy proceedings.
The Central Bank's investigation has shown that 65 percent of Tatfondbank's corporate clients were bankrupt or had no business activity.
You can share this story on social media: