Trump honeymoon over for Russian stock markets
Published time: 28 Feb, 2017 09:41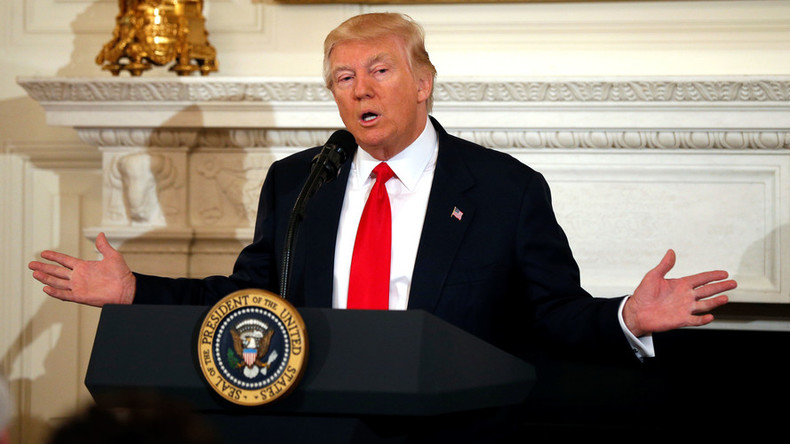 Russia's ruble-traded MICEX index has seen the biggest drop in February compared to other world markets. Investors are turning pessimistic that US President Donald Trump will be able to improve relations with the Kremlin.
After reaching a historic high of 2,293 points at the beginning of January, the index has been retreating since then, falling to 2,045 points on Tuesday.
Donald Trump took office when investors hoped of a rapprochement between Washington and Moscow. Now the Russian stock market is pricing in the new reality.
The US Senate is pressing President Trump to keep the sanctions against Moscow in place. The Kremlin's business ombudsman Boris Titov told Bloomberg last week that even if sanctions are lifted, the Trump factor alone is not enough to revive American investment in Russia.
"There is room for a correction after the market rallied a lot last year. A lot of the optimism over a possible relaxation of sanctions is being priced out," Maarten-Jan Bakkum, a senior strategist at NN Investment Partners told Bloomberg. The investor recommends selling Russian stocks.
"The market's optimistic expectations regarding the sanctions relief were exaggerated. There is disenchantment now with the US president's ability to improve relations with Russia," said Pavel Laberko, a London-based money manager at Union Bancaire Privee, who has also turned bearish about MICEX.
According to Titov, US businesses are worried not only about politics but also about the Russian economy, which suffered a recession and a plunge in consumer demand in the aftermath of falling oil prices and sanctions.
The Russian Economic Development Ministry expects the economy to grow about two percent this year, far below the pace of emerging markets, but the possible best result since the recession which started in 2014.