Daimler to invest in Mercedes-Benz plant in Russia, creating over 1,000 jobs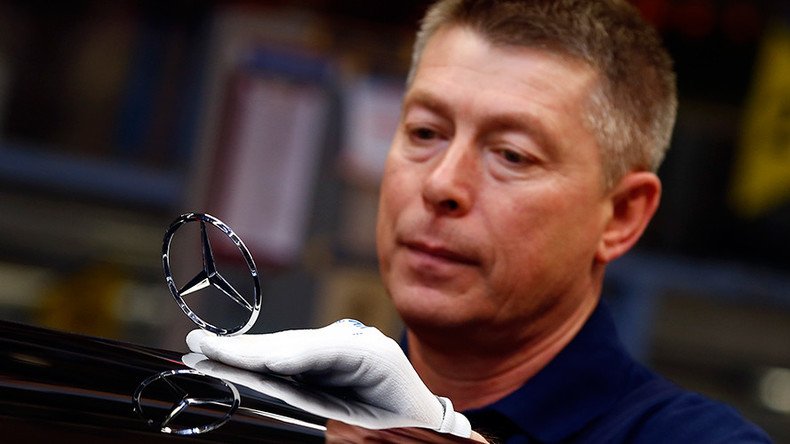 German vehicle producer Daimler will invest 15 billion rubles (about $250 million) in an assembly plant in Russia's Moscow region, according to a statement from the Ministry of Industry and Trade (Minpromtorg).
The plant will produce premium class passenger cars and be completed by 2019. Daimler will localize welding, painting, and assembly of vehicles, as well as logistics in Russia.
"According to the contract, Daimler guarantees to invest at least 15 billion rubles in the project. The investment contract has been signed for nine years. The launch is scheduled for 2019; the plant's production capacity will be over 20,000 cars a year. The project will create more than a thousand jobs," Minpromtorg said in a statement.
Russia will contribute to the project by giving government support and will offer a favorable tax environment, the ministry added.
The plant will be built by the newly-created Mercedes-Benz Manufacturing RUS (MBMR) division.
"Russia is a strategically important and rapidly developing market for Mercedes-Benz," said Mercedes-Benz Cars board member Markus Schäfer. He added that the localization of production will make the company more competitive in the global market.
Minpromtorg deputy head Aleksandr Morozov said the German car producer is investing in Russia despite the short-term deterioration of relations between Moscow and the European Union.
The agreement to build the plant was signed last year during the St. Petersburg Economic Forum (SPIEF). Daimler will start building it next year.
Daimler has long had plans to build a car assembly plant in Russia. The company was considering locations in St.Petersburg or Nizhny Novgorod but decided on Solnechnogorsk, 40 kilometers from Moscow.
The German carmaker will produce the S, E, ML, GL and A class vehicles in Russia.
You can share this story on social media: