S. Korea turns to Russian crude as OPEC cuts supply
Published time: 17 Feb, 2017 13:06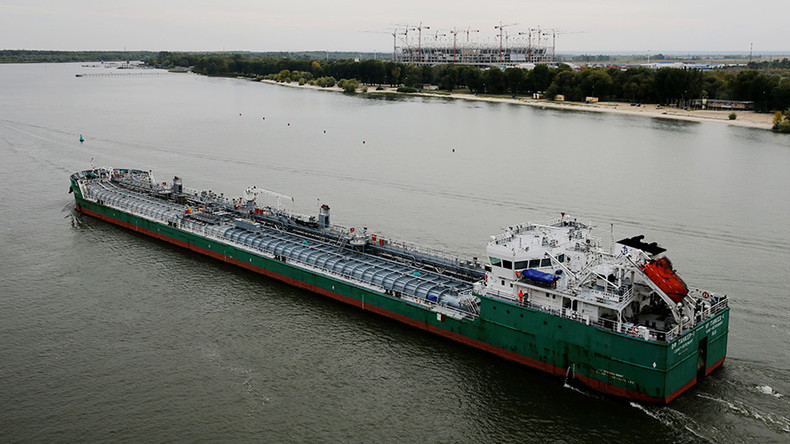 Russia has begun exporting oil to South Korea for the first time in a decade to cover Middle East supply shortages. This follows the self-imposed output cut by the Organization of the Petroleum Exporting Countries (OPEC).
SK Energy bought one million barrels of Urals grade crude for arrival in late March or early April, Kim Woo-kyung, a spokeswoman for South Korea's top refiner said on Friday.
According to Reuters trade sources, the crude was sold by Litasco, the trading arm of Russia's second-largest oil company, Lukoil.
The deal became feasible after OPEC agreed to trim production. In January, the oil cartel achieved 93 percent of pledged cuts for the month.
"Dubai crude supply is tight in Asia after the OPEC cut deal, making other crude outside the region more economical," added the SK Energy spokesperson, adding that shipment fees had dropped also.
A Suezmax tanker bound for South Korea has been loading the Urals crude, a Reuters report added.
Asia has been increasing purchases of Russian crude. China has been increasing Urals imports for its independent refiners in January.
"The (crude's) quality is good and is very similar to Oman," said one of the agency's sources in the Chinese oil industry.
"Urals has been a stranger to the Chinese market for ages, it was clear such shipments didn't work for us, but suddenly we see a possibility, worth trying," said a trader with a Chinese refiner.
Last year Russia overtook Saudi Arabia as China's biggest supplier of crude oil, partly because of the increased demand from independent refiners.