Ukrainian publishers suffering under govt-imposed Russian book ban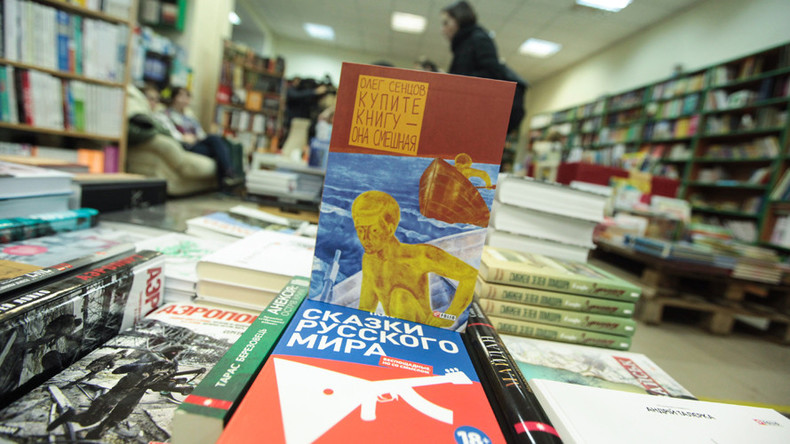 Publishers in Ukraine are angry about a government ban on books imported from Russia. They claim they are losing business due to the abrupt decision by Kiev, and local authorities are failing to provide any compensation.
Books from Russia account for up to 60 percent of total sales in Ukraine.
In January, the Ukrainian government imposed a three-month ban on Russian books, saying it needed time to create a mechanism to filter "anti-Ukrainian propaganda from Russia."
The ban had been discussed since September but took the publishers by surprise when implemented abruptly in January.
"Currently, local publishers don't have sufficient resources to replace banned books from Russia," Ivan Stepurin, head of Summit Book, one of Ukraine's leading publishing houses told website Publishing Perspectives.
"The average cost of translation is in the range of $3,000 to $5,000 per book. This is too expensive for Ukrainian publishers, taking into account that most books will sell no more than 2,000 copies. With translation and rights costs so high, the ban will result in a shortage of books in various sectors of the market—especially in educational literature, world classics, where the local publishers' impact has always been slight," Stepurin said.
According to Aleksandr Afonin, head of the Ukrainian Association of Publishers and Booksellers, the ban will lead to a sudden shortage of books and a surge in black-market titles in Ukraine. Afonin added the Ukrainian authorities provided no compensation for failing businesses.
Ivan Bogdan, CEO of Yakaboo.ua, the biggest online book retailer in Ukraine, said publishers urged Kiev not to impose the ban, adding the Ukrainian budget is suffering from the decision, too.
"Today we have a total ban, rather than well-designed restrictions. That means the state budget is suffering losses because of the lack of tax receipts from book importers. And the market may be flooded with contraband within weeks," he said.
In March 2016, Kiev banned all Russian movies and TV series produced after January 1, 2014. Ukrainian authorities said the banned films were "popularizing the aggressor government," namely Russia.
You can share this story on social media: