Brexit could hurt Saudi Arabia's oil production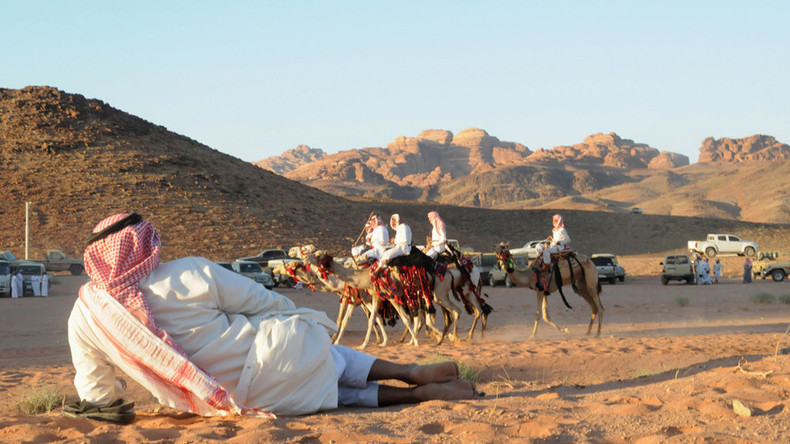 The British pound's post-Brexit downturn is starting to hurt British exporters servicing Middle Eastern oil and petrochemical companies, including Saudi Arabia's oil industry.
According to the head of UK-based high-tech equipment supplier United Corporation, the company has been hit by the sterling slide and customs uncertainty. It supplies services to big state-owned Gulf producers such as the Kuwait Oil Company, Qatar Petroleum, and Saudi Aramco; providing them with specialist components such as wellhead parts, filters, and air compressors.
"Eight out of ten suppliers have sent us letters telling us that they will have to increase prices thanks to Brexit because of cost pressures. We still have stock that we bought before the fall in sterling, so it is not presently a problem," the head of United Corporation Karim Fatehi said in an interview with the Financial Times.
Over the past 22 years, the privately held company, which has started in a single room, has reached a turnover of £20 million a year.
United is painfully exposed to sterling's fall since it invoices in British currency, and its customers insist on long-term contracts at pre-agreed prices.
READ MORE: Hard Brexit fear sends sterling toward 31-year low
The pound was trading lower on Wednesday, down 0.33 percent against the US dollar, at $1.24. According to Deutsche Bank's global co-head of FX research, George Saravelos, the UK currency could fall by as much as 16 percent more, to as low as 1.05 against the greenback.
United Corporation buys about 85 percent of its supply from abroad, mainly from Europe and the US. The fall in the pound since the June referendum vote has sharply increased prices in sterling for those products, Fatehi said.
The head of United voiced concerns that Brexit will bring turmoil that would allow EU competitors to steal some of the company's business. If UK companies are unable to fulfill Saudi Arabian demand, then oil producers will have to change suppliers, which could take time and slow down production.
Fatehi also said Brexit threatened United Corporation's best cards - long-established relationships and its London location. "Our clients like coming to the UK as a business hub," he said. "They can transact their financial business easily and they have a great city at their disposal. I think this country still has the edge."
He added that since Britain's departure from the EU was inevitable, he wanted "to see a soft Brexit, not a hard Brexit, one that burns all of the bridges behind us."
United is considering expansion should customers potentially shift to Europe, Fatehi said, adding the company hoped to forge relationships with the Iranian oil industry following the easing of international sanctions.
You can share this story on social media: