Wall Street surges to record high on Trump's hint of 'phenomenal' tax cut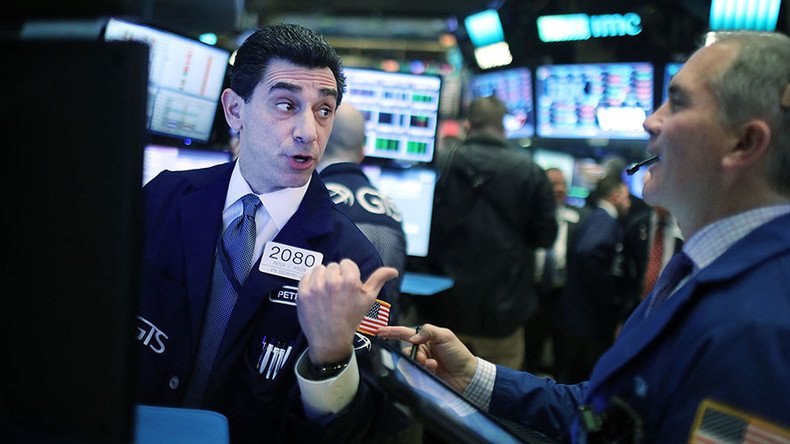 US stocks rallied on Thursday with three main indexes surging to new record highs after President Trump said he would make a significant tax announcement in a few weeks.
"Lowering the overall tax burden on American business is big league. We're going to announce something I would say over the next two or three weeks that will be phenomenal in terms of tax," the President said without getting into details as he met with airline industry executives at the White House.
The Dow Jones Industrial Average closed 0.59 percent higher on Thursday to finish at 20,172 points, breaking the previous closing record. The S&P 500 and the Nasdaq Composite both gained 0.58 percent. All three indexes closed at all-time highs.
Following three sessions of declines, financials were up 1.4 percent, with energy shares gaining 0.9 percent.
Those sectors stand to benefit should lower taxes spur economic activity as interest rates and the demand for energy rise, according to Bruce McCain, chief investment strategist at Key Private Bank, as quoted by Reuters.
"Given the groups that responded and the enthusiasms within the market, it seems to be the tax comments that lit off the rally today," the analyst said.
The utilities sector, which is considered a defensive bet, was the worst-performing, showing a decline of 0.8 percent.
"Now here we are at levels on the S&P where we have broken through overhead resistance at the 2,300 level. It means the market could continue to grind higher from here," said Walter Todd, chief investment officer at Greenwood Capital Associates in Greenwood, South Carolina.
READ MORE: Global markets in green despite widely-predicted collapse after Trump win
Following the boost in US equities after Donald Trump's announcement, Asian markets climbed higher in morning trade on Friday.
You can share this story on social media: