Brexit won't stop UK growing faster than Germany and France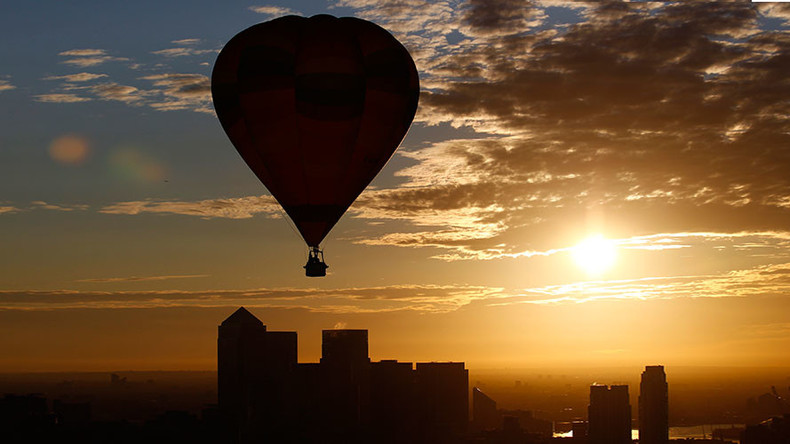 The British economy is projected for positive long-term growth and will be one of the world's fastest growing developed economies over the next three decades; according to consultants PricewaterhouseCoopers (PwC).
In a report published Tuesday, the firm ranked 32 countries by their projected global GDP in terms of the Purchasing Power Parity (PPP).
Macroeconomists use PPP to determine the economic productivity and standards of living between countries over a given period. The 32 countries from the ranking currently account for around 85 percent of global GDP.
The study found that by 2050, the UK will only drop from 9th to 10th place. Britain's economy will grow faster than some of Europe's largest economies such as France, Germany, and Italy as a result of "favorable demographic factors and a relatively flexible economy by European standards," it said.
The report expects the main economic impact of Brexit will occur between now and 2020.
"After 2020, UK growth is assumed to revert to its long-term trend as determined by the fundamentals of working age population growth, investment in human and physical capital, and technological progress."
READ MORE: By choosing Brexit people in UK opted to become poorer – Dutch PM
PwC experts added that Britain's growth depended on the country "remaining open to talented people from around the world after Brexit."
According to the report, "developing successful trade and investment links with faster-growing emerging economies" were "critical" if UK growth is to outpace other advanced economies and offset "probable weaker trade links with the EU after Brexit."
PwC's forecasts come just days after the Bank of England dramatically lifted its 2017 GDP growth forecast to two percent, from 1.4 percent in November. However, for the next two years, the bank projected slowing growth with GDP expanding by 1.6 percent this year, and 1.7 percent next.
You can share this story on social media: