American tax avoiders could lose passport and face travel ban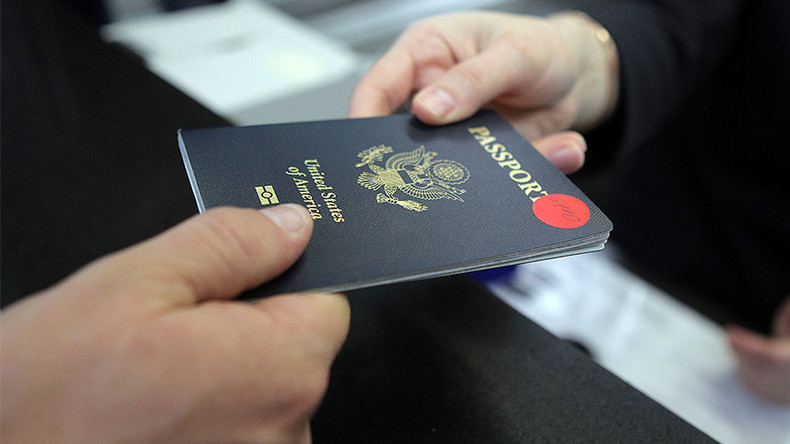 The US Internal Revenue Service (IRS) says that under the so-called FAST Act it will start certifying tax debt to the State Department, which may then refuse to issue or renew a taxpayer's passport.
The FAST Act (Fixing America's Surface Transportation Act) was passed by the Congress and signed into law by President Obama in 2015. The purpose is to provide long-term funding for transportation projects, including new highways. It also included an important provision allowing the State Department to revoke the passports of delinquent taxpayers.
According to the IRS, certifications of the taxpayers' information will begin in early 2017. It will update its web page to indicate when the process has been implemented.
"Upon receiving certification, the State Department may revoke your passport. If the department decides to revoke it, prior to revocation, the department may limit your passport to return travel to the US," the IRS statement said.
Under US law a "seriously delinquent" tax debt is defined as "an unpaid, legally enforceable federal tax liability" of more than $50,000, including interest and penalties. The $50,000 limit will be adjusted each year for inflation and cost of living. The limit is not per year but cumulative meaning that it's the total tax debt that matters.
If a person is seriously delinquent under the new law, the IRS is required to notify him or her in writing at the time that it certifies the debt to the State Department. The latter will then hold the passport application or renewal for 90 days to allow for resolving any errors, make full payment, or enter into a satisfactory payment plan.
"There is no grace period for resolving your debt before the State Department revokes an existing passport," said the IRS.
To get off the list, one should prove that the debt is fully satisfied, is legally unenforceable or is not a seriously delinquent tax debt under the statute.
Having one's passport revoked potentially limits more than just international travel. In some of America's states, if a driver's license doesn't meet set standards they won't be accepted by airlines for domestic flights after January 22, 2018.
Moreover, starting from October 2020, every air traveler in the US will need an ID-compliant license or another acceptable form of identification, such as a passport, for domestic flights.
You can share this story on social media: