Russia issues temporary ban on beef from New Zealand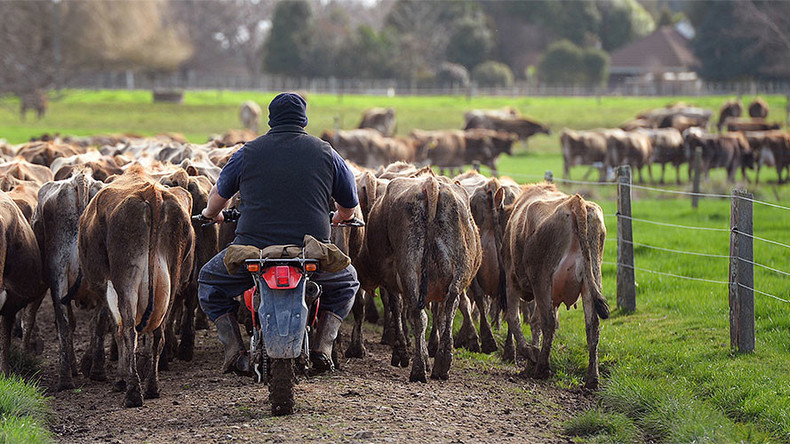 The Russian agriculture safety watchdog has imposed a temporary ban on imports of beef and beef products from New Zealand, effective February 6.
"The measure comes after the feed additive Ractopamine, a stimulant fertilizer for promoting muscle growth, has been discovered in some samples," the watchdog spokesperson said.
The watchdog also said that it might ban fish imports from New Zealand due to traces of mercury in some supplies.
New Zealand is not one of the Western countries facing a Russian food ban. Moscow introduced the measure in 2014 in response to sanctions imposed by the US, EU and their allies over Russia's alleged role in the Ukraine crisis.
The ban Russia plans to impose on the beef would be disruptive because of the uncertainty, but it's the reality of being in the food business, Special Agricultural Trade Envoy Mike Petersen told Radio New Zealand.
The ban would not affect the country's trade relationship with Moscow, Petersen said, adding that further testing would show beef from New Zealand was clean.
The additive Ractopamine is not registered in New Zealand for use in beef cattle, according to the spokesperson for the country's Ministry for Primary Industries.
"New Zealand food standards are among the highest in the world, and we are committed to producing high-quality, safe meat for domestic and overseas consumers," the spokesman said.
The stimulant is allowed in pork feed in New Zealand but is prohibited in beef or sheep, according to Tim Ritchie, chief executive of the Meat Industry Association (MPI).
"As far as I'm aware there has been no formal communication through the normal regulatory channels," he said, stressing that the MPI launched a residues projects with the last report showed no Ractopamine had been picked up.
Russian watchdog Rosselkhoznadzor said it had asked New Zealand's authorities to hold consultations on the issue.
You can share this story on social media: