Snapchat unveils $3bn IPO details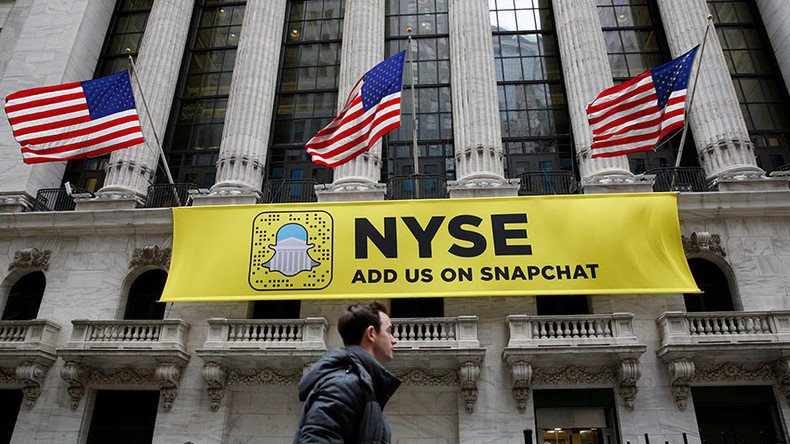 Snap, the parent company of popular photo sharing app Snapchat, has filed documents for its initial public offering (IPO) with the hope of raising up to $3 billion. This will likely value the company somewhere between $20 and $25 billion.
READ MORE: Public offering to value Snapchat at $25bn
The company, which launched in 2011, allows users to send pictures and videos which then disappear after 10 seconds. The company says it has 158 million users daily with 2.5 billion snaps sent each day.
In the company's filing with the Securities and Exchange Commission on Thursday, it was revealed that while Snap's revenue soared to $405 million in 2016 (up from 2015's $58 million), it actually had a net loss of $514 million.
The company, which Facebook attempted to purchase in 2013 for $3 billion, said it expects most of its revenue to be generated as a result of advertising, while also noting that it "may not achieve or maintain profitability."
Trading as SNAP on the New York Stock Exchange from March, the offering will be the biggest for a tech company since the Chinese company Alibaba went public in 2014, although it's understood the company is not offering any voting shares in the company, which means its co-founder, co-founder, Evan Spiegel, 26, remains in control.
"In the way that the flashing cursor became the starting point for most products on desktop computers, we believe that the camera screen will be the starting point for most products on smartphones," the company wrote in the filing.
"This means that we are willing to take risks in an attempt to create innovative and different camera products that are better able to reflect and improve our life experiences."
You can share this story on social media: