Public offering to value Snapchat at $25bn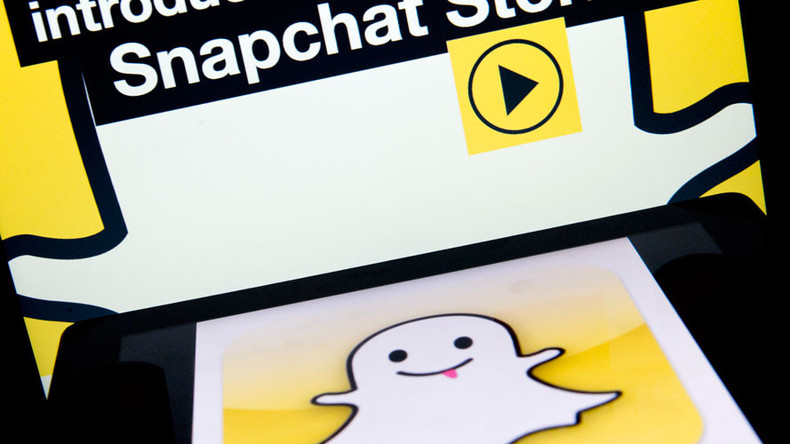 Snapchat's parent company, Snap Inc., has reportedly filed confidential paperwork to launch an initial public offering, in which the popular messaging app is valued at $25 billion or more, making it one of the biggest global stocks debuts in recent years.
The company, which runs the application allowing users to send "snaps" – video and photo messages that vanish within seconds – could go public as early as March, according to the Wall Street Journal.
The deal will reportedly be led by Morgan Stanley and Goldman Sachs, with JPMorgan, Deutsche Bank, Allen, Barclays, and Credit Suisse to be joint book-runners.
Snap confidentially made the filing with the Securities and Exchange Commission in recent weeks, according to unnamed sources familiar with the issue.
Firms with revenues of less than $1 billion can secretly file for the procedure, as it helps them test investor appetite while keeping their financials confidential.
Going public would make Snap the highest-profile tech offering since China's e-trade giant Alibaba went public with a valuation of nearly $170 billion two years ago.
Launched in 2012 as a free mobile app, Snapchat has over 100 million active users, mainly aged 13 to 24, which makes the service attractive for advertisers.
Snapchat expects to take in up to $350 million in advertising revenue this year, according to the company. Some experts predict that the messenger will raise that to about $1 billion in revenues in 2017, which would add to the company valuation when it goes public.
However, some investors are worried that advertising sales are the company's only sizeable income source.
Earlier this month, Snapchat debuted its $130 video-camera sunglasses, which are equipped with a camera that links wirelessly to a smartphone to take and send photos and videos.
You can share this story on social media: