Millions of Indians will have their taxes cut in half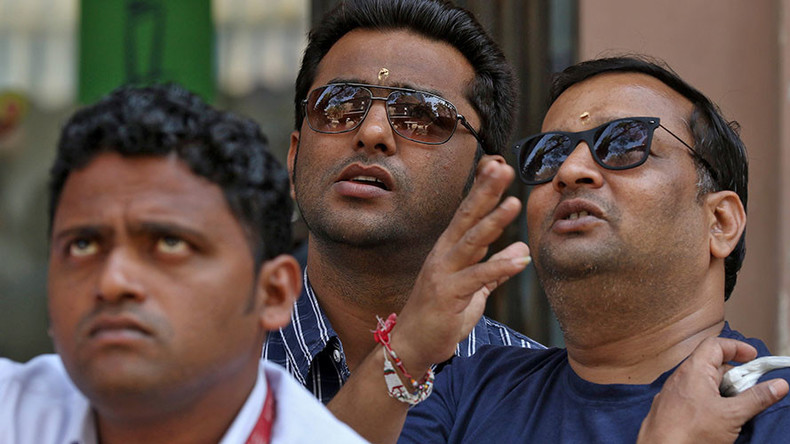 Nearly 20 million Indian middle-class taxpayers will get a 50 percent cut in their income tax, according to the annual budget revealed by Finance Minister Arun Jaitley.
The tax rate for people with income of 250,000 rupees ($3,700) to 500,000 rupees ($7,400) a year, as well as tax for small and medium-sized businesses with annual turnover of up to 500 million rupees ($7.4 million) has been reduced to five percent from the current ten percent.
Those who earn less than 250,000 rupees ($3,700) a year will pay nothing.
The larger incomes of above 500,000 rupees are now assessed a 30 percent tax rate.
"We are largely a tax non-compliant society. The predominance of cash in our economy makes it possible for people to evade taxes," said Jaitley.
The government plans to take wider steps, described as "bold and decisive measure" to reduce corruption and tax evasion.
"For several decades, tax evasion for many had become a way of life. This has bred a parallel economy that is unacceptable in an inclusive society," the Finance Minister said.
Jaitley promised to invest billions of dollars to double farmers' incomes, improve shabby infrastructure and provide cheap housing.
READ MORE: India braces for large protests after rupee banknote ban

Presenting the new budget, the minister said the Indian economy was developing despite last year's demonetization order and slowing growth in other emerging economies.
In November, Prime Minister Narendra Modi ordered the scrapping of all banknotes with a face value of 500 and 1,000 rupees to reduce India's reliance on cash. The measure hit the country's mostly cash-based business activities.
Jaitley expects the Indian economy to grow up to 7.5 percent in the upcoming fiscal year that starts April 1.
You can share this story on social media: