Apple reportedly removes Iranian apps from App Store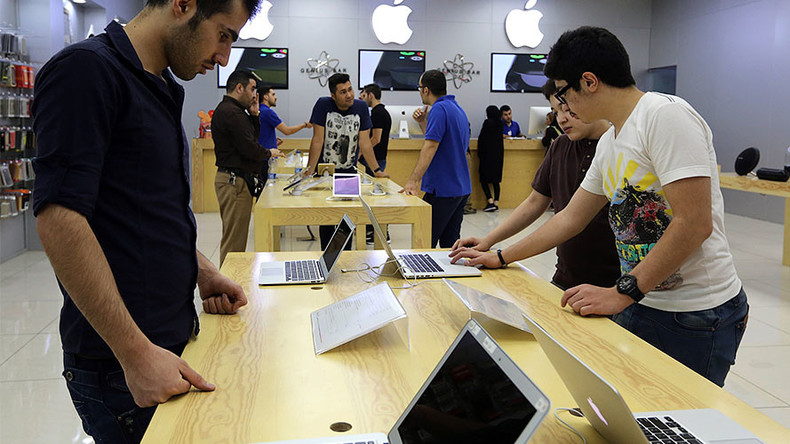 US tech giant Apple has started deleting applications supplied by Iranian startups and developers from its App Store, according to various media reports.
The company removed application of the biggest Iranian e-commerce service, Digikala, which has millions of users, Iran's tech news site Techrasa reports.
Last September, Apple temporarily opened the App Store for businesses based in Iran, gradually lifting limitations previously imposed due to international sanctions.
As there is no official App Store available in the Islamic Republic, most of the companies had to register their apps as being outside of the country.
READ MORE: Tehran gets cut-price Boeing deal

Digikala service uses the Shaparak payment operator, which is completely isolated from international systems. That would allow the service not to contradict Apple's terms.
Moreover, several Iranian banks have apps for the iOS platform which are often side-loaded onto phones.
When attempting to upload apps Iranian startups apparently received the following message:
"Unfortunately, there is no App Store available for the territory of Iran. Additionally, apps facilitating transactions for businesses or entities based in Iran may not comply with the Iranian Transactions Sanctions Regulations (31CFR Part 560) when hosted on the App Store. For these reasons, we are unable to accept your application at this time. We encourage you to resubmit your application once international trade laws are revised to allow this functionality."
Iran's with a population of nearly 80 million loves its gadgets. Over 40 million smartphones, or which six million are iPhones, are currently used by Iranians. Some 100,000 iPhones are smuggled into the country every month, according to Techrasa.
The Iranian Transactions and Sanctions Regulations issued by the US Department of the Treasury blocks the market that might become a highly lucrative one for Apple.
You can share this story on social media: