Violence costs world economy almost $14 trillion a year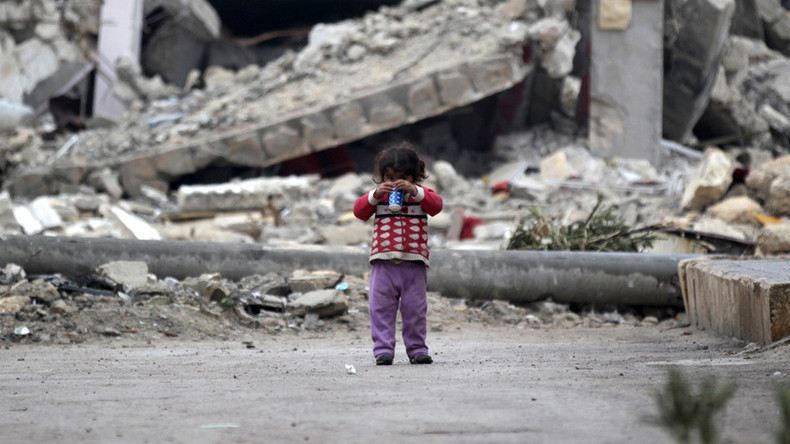 The economic impact of violence and conflict to the global economy was $13.6 trillion in 2015, according to a report from the Institute for Economics and Peace (IEP). The figure is equivalent to 13.3 percent of the world GDP, it said.
"While the devastating human suffering caused by war is the most obvious impact, the long-term cost to the economy can be crippling for a region's infrastructure and stability," IEP said in its Economic Value of Peace report.
The figures in the report are expressed in purchasing power parity (PPP) terms.
The major contributor to global violence containment costs is military expenditure, the study found. Military spending reached $6.16 trillion or 45 percent of the economic impact of violence in 2015.
Internal security expenditure including police, judicial and prison system spending exceeded $3.5 trillion or approximately 26 percent of global violence costs.
The economic impact of homicide in 2015 was approximately $1.79 trillion (13 percent of global violence costs).
Iraq, Afghanistan, and Venezuela are the countries where the impact of violence is more than 40 percent of GDP, the IEP said. The Syrian economy is the most affected by violence, at 54.1 percent of GDP, it added.
Regionally, the cost of violence has surged in Latin America as well as in the Middle East and North Africa.
According to the research, violence reduces investment in capital intensive sectors, lowering productivity and reducing returns.
Businesses tend to shift investment to conflict-related goods instead of investing in the production of consumption and exportable goods. Investors also "shift from high risk, high return long-term investment to low risk, low return and short-term projects."
Foreign direct investment declines due to risks associated with violence and the higher cost of crime to businesses.
The study pointed to the fact that the world continues to spend vastly disproportionate resources on creating and containing violence compared to what it spends on peace.
In 2015, UN peacekeeping spending of $8.27 billion was only 1.1 percent of the estimated $742 billion of economic losses from armed conflict, the IEP said.
"Although peace-building and peacekeeping expenditure has approximately doubled during the last nine years, these numbers suggest a severe under-investment in the activities that build peace and demonstrate that the international community is spending too much on conflict and too little on peace."
You can share this story on social media: