Global markets steady as Trump takes oath of office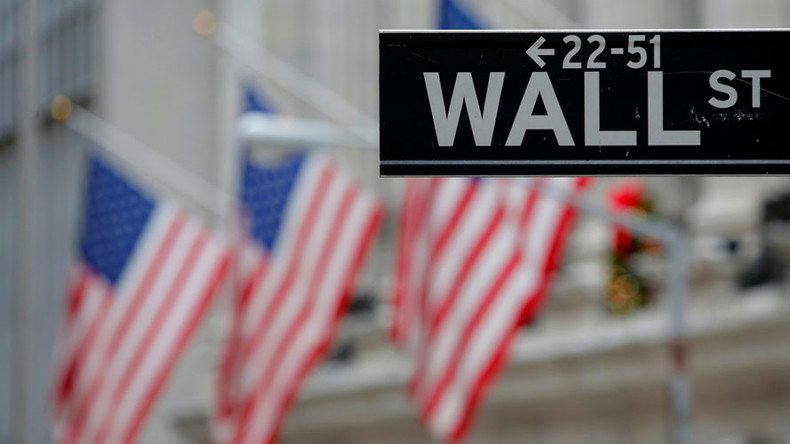 Global stock markets were flat to positive in cautious trading on Friday awaiting Donald Trump's inauguration speech as the 45th President of the United States. He's expected to take the oath of office at about 5:00pm GMT.
As of 2:33pm GMT, Germany's DAX was up 0.11 percent at 11,609.93. The CAC 40 in Paris added 0.13 percent to 4,847.33. Britain's FTSE 100 was slightly down to 7,205.04.
The US dollar moved higher with analysts attributing it to the Trump administration's support for the greenback. Incoming Treasury Secretary Steven Mnuchin said the US prefers a strong dollar long-term. The euro was slightly lower, down 0.02 percent to $1.0648.
"Markets are now waiting for more evidence that Donald Trump will deliver on fiscal stimulus and deregulation, but uncertainty remains high about what he will do on trade," Shane Oliver of AMP Capital was cited as saying by AP. "The risk of a tit-for-tat trade war between the US and China is high, particularly if Trump formally brands China a currency manipulator."
Trump critic billionaire George Soros warned the stock market rally that followed Trump's November election victory would fade once he takes office.
Wall Street's main index, the Dow Jones Industrial Average, has surged nearly ten percent since Trump's surprising victory on November 7.
"Right now uncertainty is at a peak," Soros told Bloomberg at the World Economic Forum in Davos, Switzerland. "And, actually, uncertainty is the enemy of long-term investment. So I don't think the markets are going to do very well."
Stocks in Asia were also steady with the Shanghai Composite closing up 0.7 percent at 3,123.14 and Shenzhen Composite gaining 1.5 percent to 1,885.775. Japan's Nikkei also rose 0.3 percent to 19,137.91, notching a third consecutive gain.
Shares in Shanghai and Shenzhen rose following the government's announcement the economy grew at a 6.8 percent annual rate in the last quarter, helped by property investment and government spending. Full year growth was 6.7 percent, the weakest in three decades over concerns of a potential trade war with the US.
China's Commerce Ministry, however, said on Thursday that Beijing was ready to work with the new US administration to promote the healthy development of commercial ties.
Oil was trading higher with benchmark US crude WTI up 2.51 percent to $52.66 per barrel as of 2:33pm GMT. Brent crude was up 2.44 percent at $55.48 a barrel.
You can share this story on social media: