Beijing ready to talk to resolve trade issues with Washington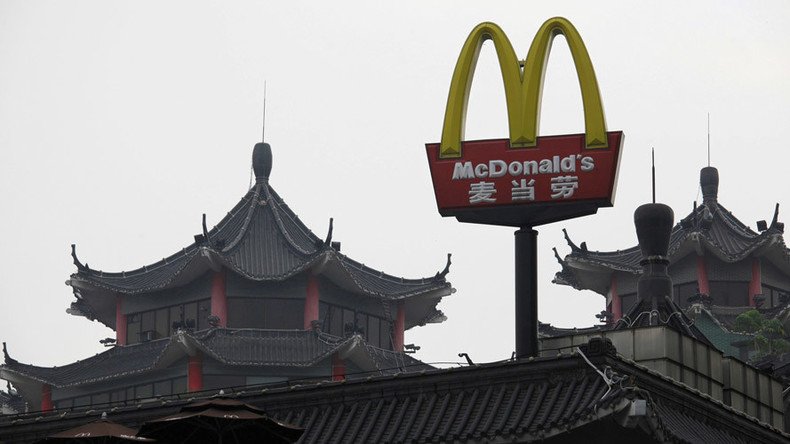 The Chinese government is willing to work with the new US administration to promote the healthy development of commercial ties, said China's Commerce Ministry spokesman Sun Jiwen.
"I believe China and the United States can resolve any disputes through dialogue and negotiation and that the China-US commercial relationship will not significantly stray from the path of mutual benefit," Sun told reporters on Thursday.
He added, "both sides benefit with cooperation, and both are hurt with conflict."
US President-elect Donald Trump, who will be sworn into office on Friday, has criticized China's trade practices and threatened to impose punitive tariffs on Chinese imports.
Trump has repeatedly argued many Chinese policies are unfair, pointing to Beijing's currency manipulation, theft of trade secrets, hacking, and lax labor and environmental regulations. He accused China of taking American jobs and depressing wages.
During his election campaign, Trump accused Beijing of manipulating its currency to give the country's exports an advantage over US-made goods. He threatened to slap a tariff of up to 45 percent on Chinese imports.
In December, Trump established the White House National Trade Council, led by Peter Navarro, a hard-line critic of China.
Trump's choice for commerce secretary, billionaire investor Wilbur Ross, voiced sharp criticism of Chinese trade practices on Wednesday, claiming he would seek new ways of combating them.
Meanwhile, China's state-run Global Times newspaper has warned US business could be targeted for retaliation in any trade war ushered in by Donald Trump. It said that as the United States has the stronger economy, China may suffer more once a trade war starts, but China "will take the US on to the end."
"There are few cases in modern history where only one party surrendered in a trade war; rather, the two parties ended up compromising with each other. How could Trump's team believe China would surrender without any countermeasures?" the paper said.
The Global Times added "the arrogant Trump team has underestimated China's ability to retaliate. China is a major buyer of American cotton, wheat, beans and Boeing aircraft."
In November, the newspaper warned that China could switch large orders from Boeing to Europe, Apple phones would "essentially be crowded out" and US soybeans and corn banned from China if Trump creates problems for China on trade.
You can share this story on social media: