Trust in CEOs plunges to all-time low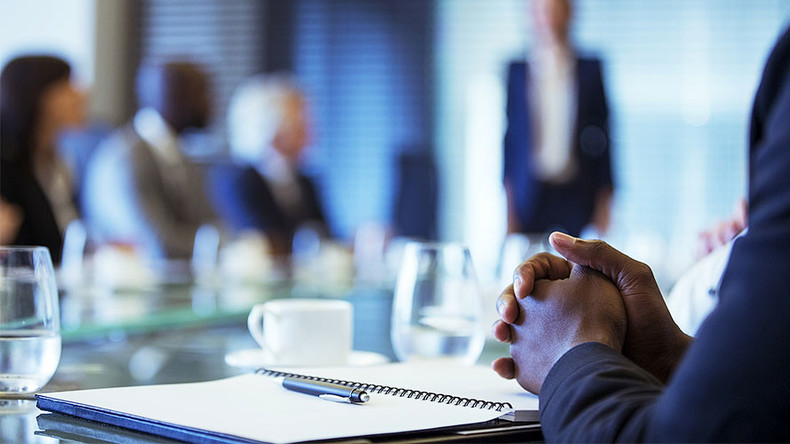 A global report by the Edelman public relations agency shows a crisis of public confidence in four major sectors: business, media, government and non-governmental organizations (NGOs).
The 2017 Edelman Trust Barometer questioned 33,000 people in 28 countries in an online survey.
It discovered a staggering lack of confidence in leadership with 63 percent of survey respondents claiming CEOs were not at all or somewhat credible. The credibility of CEOs globally slid by 12 points this year, to an all-time low of 37 percent. Sixty percent of respondents said they trusted "a person like yourself" which is on a par with trust in a technical expert or an academic.
"CEOs' trust has plummeted, and I think it's because of compensation and because people are disappointed," the agency's CEO Richard Edelman told CNBC ahead of the report publication.
"They wanted CEOs to help fill the hole; they want more people like (Unilever CEO) Paul Polman or (outgoing Starbucks CEO) Howard Schultz. They want people who are recognizing that business has a social responsibility."
Edelman added that he was not talking about corporate social responsibility, but about "dealing with automation or trade, what's going to happen to me (as an employee)."
The report suggested employees should be more of a focus in business. The public now sees general staff as the most trusted spokespeople to communicate industry views, innovation efforts, and business practices, ahead of CEOs, senior executives and others.
According to the study, 38 percent trust employees to communicate financial earnings and operational performance, versus 20 percent who trust the CEO.
"Companies talk to their employees last, and that is a mistake, that's crazy. If you look at the data, the CEO is half as credible on all subjects as the employees," Edelman said, adding he could advise a business to "use your employees, let them know what is going on and talk to them honestly."
"The predominant method of communication is peer-to-peer, it's not top-down," he said.
The Edelman Trust Barometer has been carried out for 17 years and this year is the first time it found a decline in trust across all four areas. The average level of trust in the sectors combined was below 50 percent.
You can share this story on social media: