Inflation, not Trump or Brexit biggest headache for Russian central bank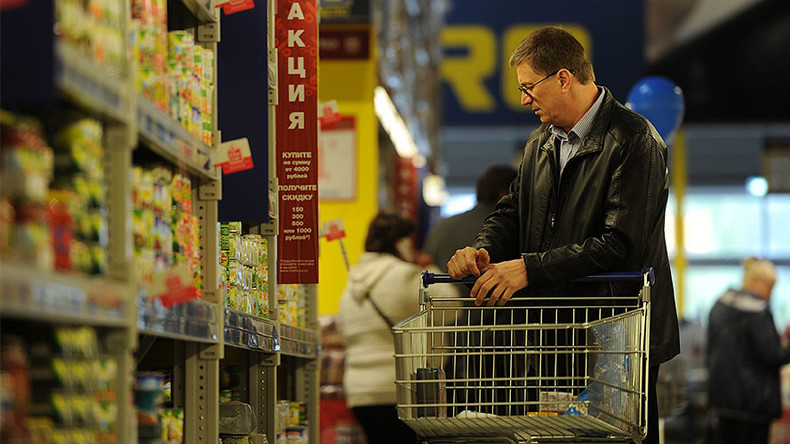 The Russian economy's biggest woe is inflation and not Britain's vote to leave the European Union or Donald Trump's US presidential victory, according to Ksenia Yudaeva, first deputy governor of the Central Bank of Russia.
"Brexit and Donald Trump's US election victory were unexpected, but nonetheless, the Russian economy and financial markets were not significantly affected," she told CNBC on Monday.
According to Yudaeva, the Central Bank's goal is to curb inflation, adding possible new sanctions from Washington are less important than inflation and consumer price growth.
Some US senators led by Republican Senator John McCain have called for new restrictive measures against Moscow, mainly targeting the energy sector. Trump has hinted his administration may roll back sanctions against Russia. He will be sworn in as the 45th US President on January 20.
"Our major concern for the next year is the inflation target of four percent; we expect to reach that at the end of the year," Yudaeva said.
As of November, Russian inflation stood at 5.6 percent. If "a sustainable decline in consumer price growth takes root, the Bank of Russia will consider cutting the key rate in the first half of 2017," the regulator said in December. At the moment, Russian key annual interest rate stands at 10 percent, a significant slide from 17 percent during the peak of the economic crisis, but far above Western countries.
According to former Russian finance minister and now President Vladimir Putin's economic adviser Aleksey Kudrin, reducing inflation to four percent is not enough, if the Kremlin wants to see economic growth meeting world standards.
"Speaking of monetary policy, we need to keep inflation below four percent, below the three-year set goal [by the Central Bank of Russia]. But even in the medium-term, we have to go down to 2-2.5 percent. This cuts the costs of financial resources in the country, thus creating the basis for long-term money," said Kudrin during the Gaidar International Economic Forum in Moscow last Friday.
You can share this story on social media: