Russian economy to grow steadily in next 5 years, but has capacity for more – IMF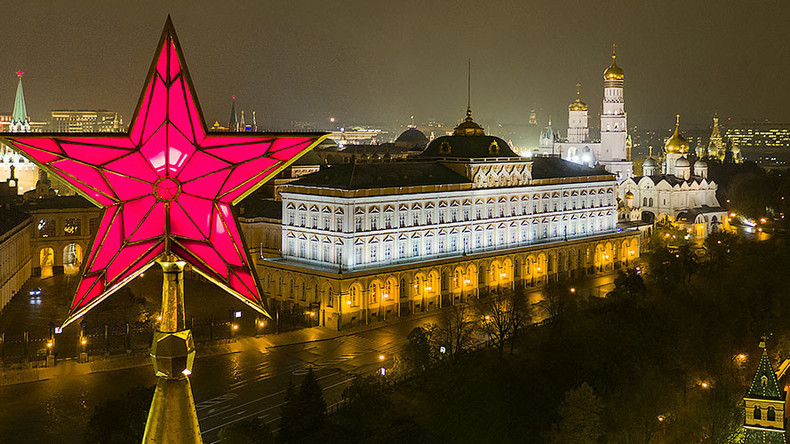 Russia will see average GDP growth of 1.5 percent in the next five years, according to International Monetary Fund (IMF) Deputy Managing Director David Lipton. However, he told the Gaidar Economic Forum in Moscow the country should strive for faster growth.
In an interview with TASS news agency, Lipton confirmed October's IMF forecast that predicts global growth of 3.8 percent by 2021, with the Russian economy to grow significantly slower at 1.5 percent.
According to Lipton, Russia should implement some policy changes, reforms and structural changes that will increase the capacity of the economy to catch up with global growth rates.
The eighth annual Gaidar Forum takes place from January 12 to 14, 2017 in the Russian capital. This year, it focuses on the analysis of the current economic situation and economic growth prospects in Russia and will cover financial and social policy issues, business climate and priorities for regional development in the country.
Besides the IMF, represented by Lipton, the World Bank's Vice President for Europe and Central Asia Cyril Muller and Deputy Chief Economist for the World Bank Group Ana Revenga will present their report: "Russian Federation systematic country diagnostic: pathway to inclusive growth."
Members of the Russian government will also take part in the forum. They include Prime Minister Dmitry Medvedev, the newly-appointed Economy Development Minister Maksim Oreshkin, Finance Minister Anton Siluanov and the Central Bank of Russia Governor Elvira Nabiullina.
Aleksey Kudrin, Chairman of the Center for Strategic Research Foundation (CSR), and Minister of Finance for Russia (2000-2011) will make the keynote speech.
The Gaidar Forum was organized by the Russian Presidential Academy of National Economy and Public Administration (RANEPA).
You can share this story on social media: