Iran in talks to restart selling crude to Philippines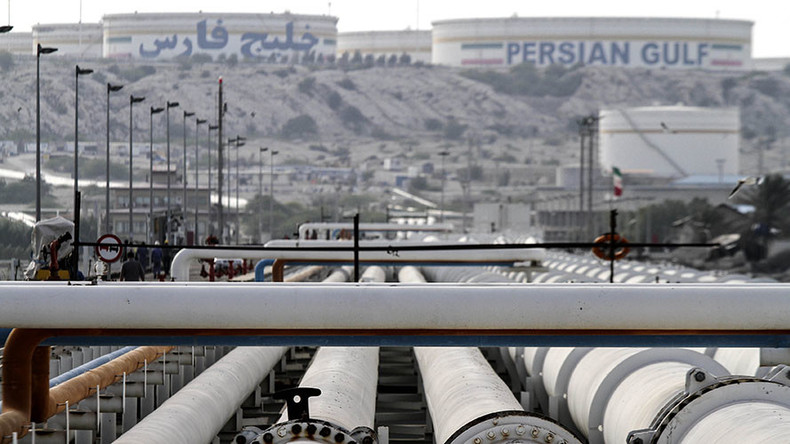 The National Iranian Oil Company (NIOC) has begun negotiating a long-term agreement to sell crude to the Philippines, according to a statement from the firm.
"The National Iranian Oil Company is in talks with Philippines' National Oil Company (PNOC) to export four million barrels per month," the statement said.
PNOC, a member of a consortium of international companies, has already signed a non-disclosure agreement with the National Iranian South Oil Company (NISOC) for studies into two oilfields in Iran. The group, known as Pergas, comprises eleven European, Canadian and Asian corporations in addition to the Sharif University of Technology.
"Based on the deal, the consortium will have six months to hand over the result of the studies on the fields to the NISOC. Pergas may submit its proposal for the development of the fields sooner if it is ready," Iran's Press TV reported.
PNOC has bought Iranian crude before and is currently considering resuming purchases, according to the company's CEO Pedro Aquino.
"The Philippines will play a constructive role in the future contract in view of Iran's strategy to build up its oil export figures," he said.
Philippines Reviews Oil-Supply Deal With Iran:

— DA MARKET SECURITIES (@itradeph) January 9, 2017
Apart from importing the oil, the Philippines aims to invest in Iran's energy sector.
"We are also interested in investing in Iran's liquefied gas sector to future supplement our country's energy needs. By joining Pergas, we seek investment in Iran's upstream sector and long-term crude purchase," Aquino said.
The Islamic Republic managed to win an exemption from OPEC's production cuts agreed on last November, and has risen output slightly.
According to data from the cartel, Iran exports over 500,000 barrels per day of refined products to Asian markets.
READ MORE: Iran's sinking rial despite record oil output

The 2015 deal between Iran and six major powers lifted the decades-long sanctions imposed on the Islamic Republic. Since then, the country has been ramping up crude production to restore much of its lost market share.
You can share this story on social media: