IEA expects global oil surplus will disappear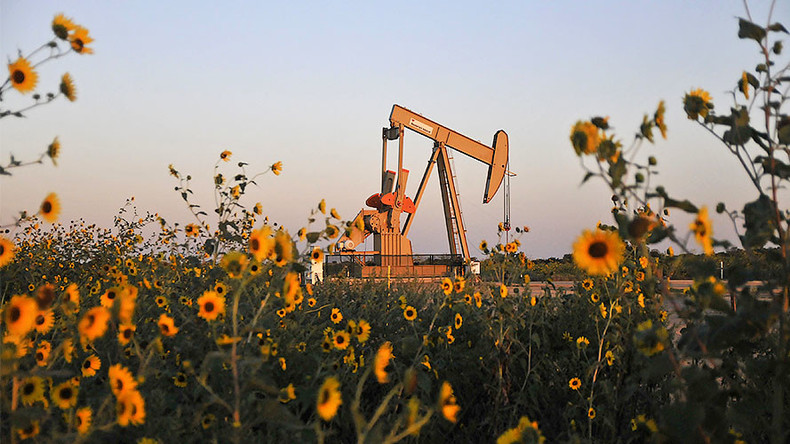 In its final report of 2016, the International Energy Agency (IEA) predicts the global crude oil glut will start disappearing in the first half of the year, on condition OPEC and its partners stick fully to the production cut agreement.
In its first deal since 2008, OPEC agreed in November to cut oil output by 1.2 million barrels per day (bpd) to 32.5 million barrels starting from January 1. The cartel's biggest producer Saudi Arabia pledged to slash around 480,000 bpd.
The Organization of the Petroleum Exporting Countries (OPEC) has been under increasing pressure to curb output as growing global oversupply has more than halved crude prices in the last two years.
Producers from outside OPEC have also joined the deal agreeing to cut production by 558,000 bpd, short of the planned 600,000 bpd, but still the biggest contribution seen from non-OPEC producers. Russia will make the most significant contribution with a 300,000 bpd cut.
The production cut will be applied for six months, with a review scheduled for an OPEC meeting in May.
According to the IEA report, before the agreement among producers the agency suggested that the market would re-balance by the end of 2017 "but OPEC, Russia, and other producers are looking to speed up the process."
"The market is likely to move into deficit in the first half of 2017 by an estimated 600,000 barrels a day" if all the parties stick to the agreement, it said.
OPEC warned in December that the oil supply surplus could grow in 2017 unless members and outside producers implement the deal to curb output from record levels.
READ MORE: Non-OPEC countries agree to cut oil production by 558,000 barrels per day
The IEA said its outlook remains uncertain in the longer-term because the deal is for six months and "we should allow time for it to be implemented before re-assessing our market outlook."
"Success means the reinforcement of prices and revenue stability for producers after two difficult years; failure risks starting a fourth year of stock builds and a possible return to lower prices. What a difference a year makes!" said the agency.
You can share this story on social media: