Oil prices surge as world unites on production cut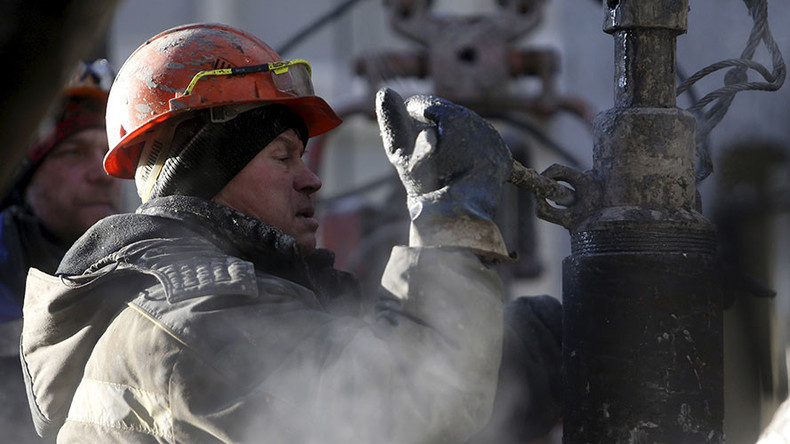 Crude oil prices soared to mid-2015 highs, as independent producers led by Russia agreed to join OPEC in cutting output globally in the first deal since 2001.
Brent crude rose as high as $57.89 per barrel in overnight trading between Sunday and Monday before falling to $57.19, but up over five percent, nearly $2.80 higher.
US crude benchmark West Texas Intermediate also hit a sixteen-month high of $54.51 per barrel before retreating to $54.15.
"We believe that the observation of the OPEC-11 and non-OPEC 11 production cuts is required to sustainably support... oil prices to our 1H17 WTI price forecast of $55 a barrel," said Goldman Sachs.
OPEC has pledged to cut oil output by 1.2 million barrels per day (bpd) from January 1, with the cartel's biggest producer Saudi Arabia slashing around 486,000 bpd in a bid to end oversupply that has halved crude prices since 2014.
On Saturday, producers from outside OPEC joined the deal agreeing to cut production by 558,000 bpd, short of the planned 600,000 bpd, but still the biggest contribution seen from non-OPEC producers. Russia will make the most significant contribution with a 300,000 bpd cut.
Investment management and research firm AB Bernstein says the glut in the oil market will eventually be succeeded by an undersupply next year.
"Once cuts are implemented at the start of 2017, oil markets will shift from surplus into deficit. Given the cuts in production announced by OPEC, we expect that markets will move into a 0.8 million bpd deficit in 1H17," the company said, as quoted by Reuters.
Markets across Western Europe showed a neutral reaction to the oil surge.
In Russia, the dollar-denominated index RTS was up 2.61 percent, while the ruble-denominated MICEX increased 0.43 percent. The ruble updated its over 12 months highs, trading at 61.30 against the dollar and 64.78 against the euro.
However, some banks are worried the growth in oil prices will not be sustainable.
"There are too many moving parts for OPEC's new policy to be sustainable in the long term. The strategy is bound to overshoot, in our view, leading to lower prices in the second half of next year," Barclays said in a Monday note.
You can share this story on social media: