OPEC deal could give Russia extra $15bn in oil revenue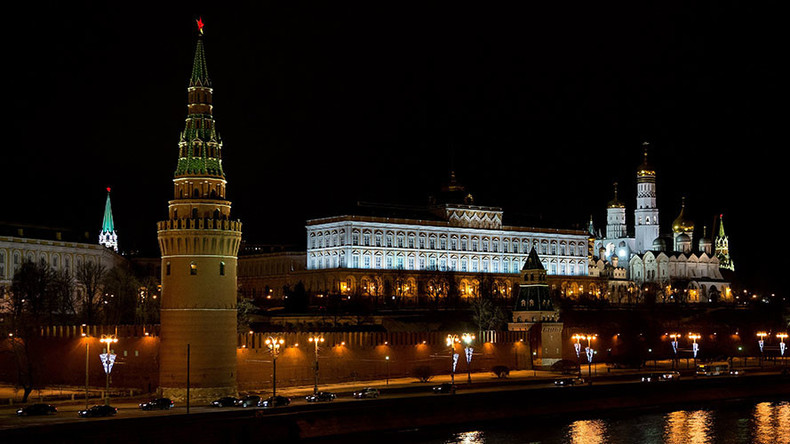 With the Russian budget based on the oil price averaging $40 per barrel, the jump to $55 after OPEC agreed to production cuts could add one trillion rubles (about $15 billion) to Kremlin coffers, according to VTB Capital analysts.
If the average price of oil remains at $55 per barrel next year, Russian earnings from energy will be higher by 1.1 trillion rubles totaling 6.1 trillion rubles, or $95 billion, the bank said.
According to Uralsib bank analysts, quoted by Vedomosti daily, if oil prices are 15-25 percent higher than budgeted next year, and there is no unplanned spending, the budget deficit will be reduced to 1.8 percent of GDP, compared to nearly four percent this year. And if the trend continues, the budget hole will be eliminated in 2018.
VTB Capital points out, however, that with growing oil revenues costs will rise as well, and the Finance Ministry will just borrow less money and burn fewer reserves.
Oil prices were down slightly after topping $55 per barrel for first time in 16 months on Monday.
Brent was trading 23 cents lower at $54.71, while US West Texas Intermediate slid 43 cents to $51.36.
Investors say optimism about the OPEC-Russia deal which helped boost prices 15 percent is fading. In November, OPEC produced a record 34.19 million barrels per day (bpd) from 33.82 million bpd in October, according to a Reuters survey. At the same time, Russia pumped crude at 11.21 million bpd, another post-Soviet record.
"Most of the position adjustments that the OPEC decision forced upon traders have now run their course, and it leaves the market exposed to profit taking," said Ole Hansen, head of commodities strategy at Saxo Bank, as quoted by Reuters.
"The meeting on Saturday between OPEC and non-OPEC producers will be crucial to maintaining the bullish sentiment seen since last Wednesday," Hansen added.