Oil, equities, emerging markets end turbulent year on high note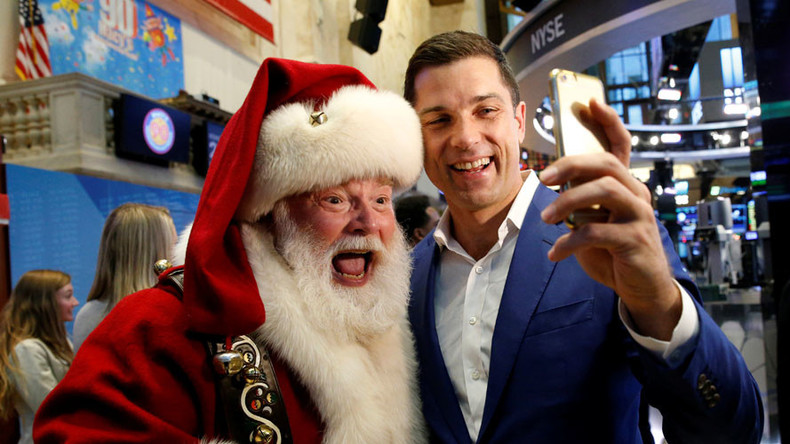 The crude oil price was on the rise in pre-holiday trading on Friday, striving toward its biggest annual gain in eight years. Global stocks rose about six percent during the year despite investor worries about China's lagging growth and weakening currency.
World markets are finishing unexpectedly well in a year full of political shocks such as the Brexit vote and the surprising election of Donald Trump as the American president. US stocks have set records while emerging equities have bounced back eight percent after three years of decline.
MSCI's global index was flat on Friday, with investors having booked profits off the benchmark's 13 percent run since the end of June, and European shares opening a touch weaker.
Tokyo stocks closed lower, wiping off most of the year's quiet gains after the yen soared 21 percent against the dollar. The British FTSE has gained 23 percent from its post-referendum low in June.
After major world producers agreed output cuts, Brent crude and US benchmark West Texas Intermediate gained back over 50 percent following two years of losses.
The dollar lost 0.3 percent on Friday against a currency basket. However, the US currency has strengthened in 2016 for the third consecutive year, recently reaching 14-year highs.
Most experts expect the dollar to strengthen further in 2017 as well as US Treasury yields, as Trump's possible policy promises to boost inflation and to prompt more frequent hikes of interest rates.
Sterling is closing 16 percent lower versus the greenback, showing the biggest yearly fall since 2008. The British currency has been at 31-year lows following the historic vote in June.
READ MORE: Sterling soars after UK court gives Parliament power to block Brexit

The euro has climbed back this week showing three-week highs against the dollar. The single currency may face challenges next year with elections in France, the Netherlands, and Germany on a trend toward anti-establishment and anti-euro parties.
The Chinese yuan has posted the biggest annual loss against the dollar in more than two decades. The currency is expected to face further weakening due to capital outflows.