China's growth 'reassuring' for global economic confidence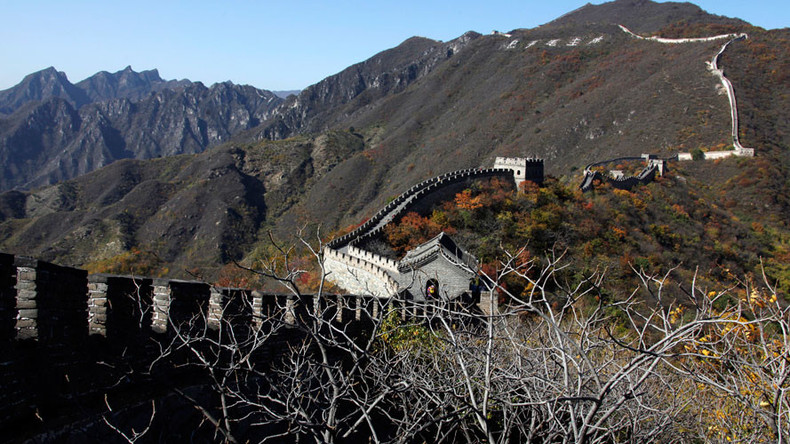 The world's second-largest economy will meet its growth targets of 6.5 to 7 percent this year, China's state news agency Xinhua reported. The country's stable growth is a reassuring sign for a "weak and vulnerable" global economy, it added.
Maintaining stable growth won't be easy for China in 2017, Xinhua said, "given persistently weak external demand, ongoing deleveraging and capacity-reduction pressure, and a slowing property sector."
But unlike other countries, China has the flexibility to beat off sharp economic decline as it restructures its economy toward consumption and services, according to the agency.
Statistics showed China's GDP witnessed a 6.7 percent increase in all three quarters of 2016. The country's industrial development, consumption, and investment maintained stable growth in October- November, with a rapid rise in the service industry.
Despite experts' concerns, Chinese officials are confident in the country's economy, saying the positive trends of this year will continue into next year.
This month Chinese President Xi Jinping voiced his confidence the country will achieve its major economic targets.
If China's GDP growth comes in line with the government's official full-year target, it will account for 1.2 percentage points of global GDP growth, economist Stephen Roach told the China Daily.
According to the IMF which expects only a 3.1 percent global growth this year, China would contribute over a third of the world's growth. The IMF says China is the primary source of export demand for over 100 economies, which account for about 80 percent of global GDP.
The Chinese media has warned that at times of growing protectionist sentiment around the world trading partners would only have access to China's home market if similar access was given by them.
Analysts say the future of Chinese trade will become more apparent when US President-elect Donald Trump enters the White House. The presidency of Trump, who's known for his protectionist views, may hit US-China trade which brought Beijing $367.11 billion last year.
Trump has warned China about possible sanctions for depreciating its currency, and thus hitting American manufacturers. Last week he appointed economist Peter Navarro, an outspoken critic of China, as the head of a new US trade body.
You can share this story on social media: