US news networks enjoy record ratings thanks to Trump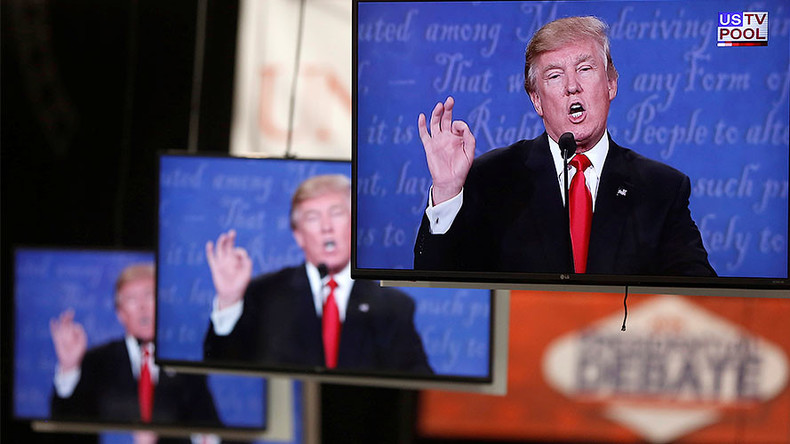 Donald Trump's candidacy and subsequent election win have brought Fox News, CNN and MSNBC their best ratings year ever, with each network reporting record-breaking numbers, according to year-end data revealed by Nielsen Media Research.
This year Fox News managed to top its rivals becoming the most watched among basic cable news outlets both in prime time and total day for the first time in its history. The network averaged 2.475 million total viewers, up 36 percent over last year.
Read more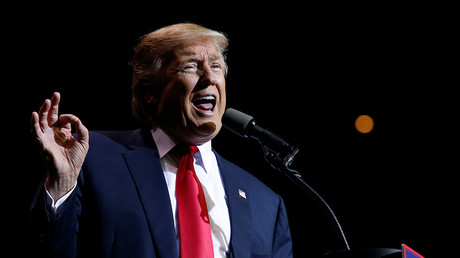 There were 1.298 million CNN viewers in prime time, its highest ranking since 1995. It was up 77 percent over last year, getting the eighth place rating.
Finishing behind the rival networks, MSNBC has soared by 87 percent, to 1.113 million total viewers. 2016 was also the most watched year for the outlet.
Election years traditionally give cable news a huge boost. However, the unprecedented results of this year are thought to be due to Trump's bombastic candidacy. His controversial speeches along with eccentric personality made debates and interviews must-watch for millions of viewers.
"Trump deserves ALL the credit for this banner year in cable news. Period. Any cable news executive who insists otherwise risks eternal embarrassment," Erik Wemple, a media columnist at the Washington Post told Business Insider.
Ironically, Donald Trump who repeatedly slammed the media in 2016, calling journalists the "scum" of the earth, financially helped each of the hated news outlets by his candidacy.