Obama bans offshore drilling in America's Arctic & Atlantic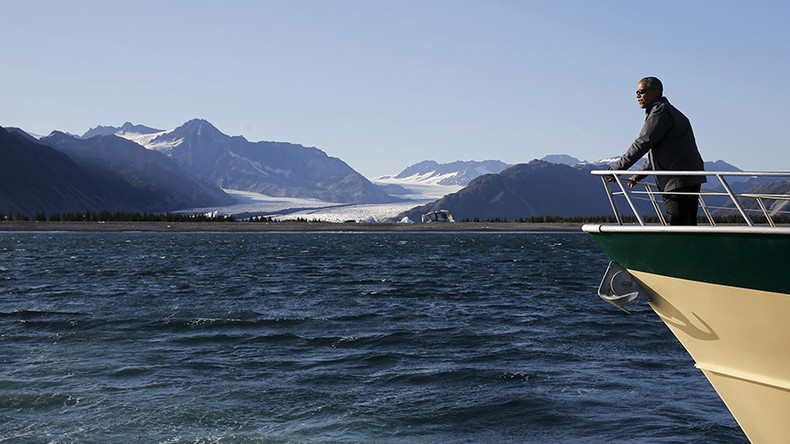 President Barack Obama has blocked the sale of new offshore drilling rights in the US Arctic and parts of the Atlantic. The move limits future oil and gas leasing in US waters and restricts American crude production.
The president has evoked a provision in a seldom used 1953 law to preserve coral reefs, marine sanctuaries and walrus feeding grounds, the agency reports.
The measure aims to respond to an outcry from environmental protesters who have been seeking to lock in protections before President-elect Donald Trump and his administration enter office.
Canada may announce similar plans at the same time, the sources said.
Using the provision will draw a legal challenge, though there is scant legal precedent. Once Donald Trump takes office, he may rescind Obama's order, but it could take years of litigation as the statute does not include a provision for reversal.
The Republican-led Congress could also introduce legislation to eliminate the underlying provision empowering Obama's move.
"Congress didn't give the president that power to undo a withdrawal. Trump may claim it. And it may even get upheld," said Niel Lawrence, Alaska director of the Natural Resources Defense Council, as quoted by the agency.
The American Petroleum Institute called the idea of limiting offshore drilling "incredibly short-sighted," as the resources are necessary to meet the world's energy needs.
READ MORE: Trump taps ExxonMobil CEO Rex Tillerson as secretary of state

The Obama administration has forced through several climate-related measures in response to environmental activists since Trump's victory in the US.
Donald Trump has repeatedly denied the problem of climate change, pledging to undo some of Obama's initiatives. He offered to slash funding for clean energy and eliminate Obama's Clean Power Plan aimed at cutting emissions.