Weak yuan means China cedes top US creditor crown to Japan
Published time: 16 Dec, 2016 10:45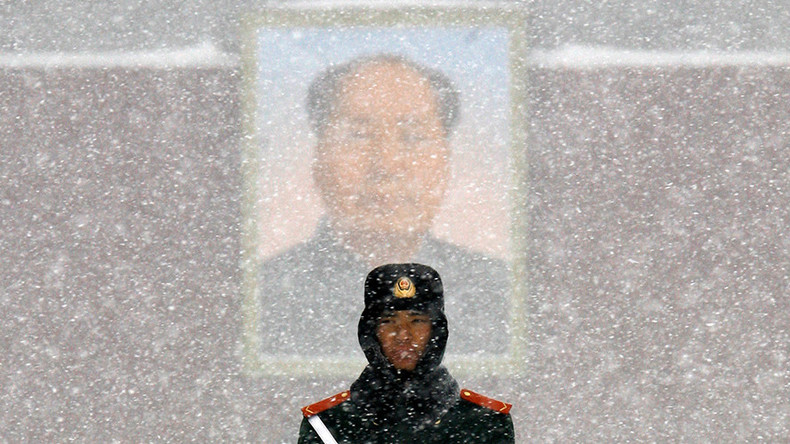 The monthly US Treasury Department report shows Japan has overtaken China as America's top foreign creditor. Chinese Treasuries holdings declined to the lowest in more than six years as the country uses currency reserves to support the yuan.
Japan's holdings previously eclipsed China's in February 2015, the first time since the 2008-2009 global financial crisis.
According to the figures released by Washington on Thursday, Beijing held $1.12 trillion in US government bonds, notes, and bills in October, down $41.3 billion from the previous month. That is the lowest investment since July 2010.
Tokyo has also cut its US Treasuries stake, but by a far smaller amount of about $4.5 billion, to $1.132 trillion in October. Its holdings have fallen by about $17.3 billion from a year earlier.
The two countries account for about 37 percent of America's foreign debt holdings. The reserves fell $45.7 billion to $3.12 trillion in October.
Figures for November and December will be released next year and will show Beijing's stance after Donald Trump won the US presidential election on November 8. Analysts believe China won't dump US Treasuries in response to Trump's attacks over its trade and currency policies.
"Dumping the US debt is a bad idea. It will not be among retaliatory measures to be considered by the government," an unnamed Chinese government policy adviser was cited as saying by Reuters.
China's foreign exchange reserves had their biggest fall this year in October to the lowest level in over five years. The reasons were a stronger dollar and continuing capital outflows from the world's second-largest economy.
The Central Bank of China has been selling US dollars to soften the effect of a depreciating domestic currency. In October, the yuan lost over 1.5 percent against the greenback, its steepest decline since a devaluation in August 2015 that caused market turmoil.
"China has been selling dollars to keep the yuan steady while Japan is very happy to let the yen depreciate," said Chester Liaw, an economist at Forecast PTE.
Experts say the reduction of Treasury holdings by China have helped it avoid some massive losses.
China should use its foreign reserves to help maintain market confidence in the yuan, as expectations of further depreciation have led the exchange rate to weaken too far against the US dollar, according to a Chinese central bank adviser.