Qatar wealth fund plans $10bn investment in US infrastructure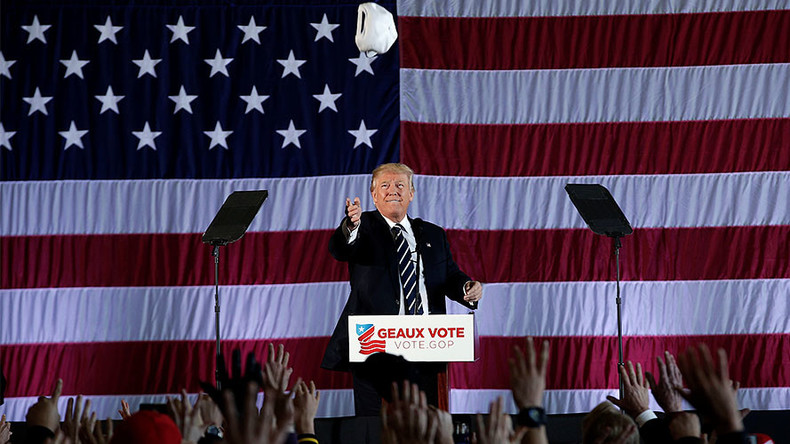 The head of Qatar's sovereign wealth fund has told US officials it will invest $10 billion in the country's infrastructure projects, Reuters reported. The move is a boost to the economic plans of incoming American President Donald Trump.
According to sources, the chief executive of the Qatar Investment Authority (QIA) Sheikh Abdullah bin Mohamed bin Saud al-Thani talked about the investment with the officials on Monday in Doha. Among those involved was Charles Rivkin, US assistant secretary of state for economic and business affairs.
READ MORE: Qatari royals to build £200mn London mega-mansion

The details on the timing of the investment have not been disclosed.
One of the world's largest sovereign funds the QIA has already said it intends to invest $35 billion in the US over the next five years. Reuters' sources said it was not clear if the $10 billion investment was part of that.
Last year the sovereign fund opened an office in New York to "better access new and existing investment partners." The QIA controls more than $250 billion in funds and says it plans to target various sectors of the US economy and create American jobs.
Two years ago the fund, along with other investors, agreed to buy American Express' business-travel division for $900 million.
It has invested in New York's real estate market, acquiring four apartments at Zeckendorf Development's 50 United Nations Plaza for around $45 million in 2015.
The Doha-based fund is looking to diversify its assets and is pressing ahead with investments overseas. The fund said it would "remain committed to its investments in Europe, Asia, and the Middle East."
READ MORE: Qatar wins £2.6bn bid to buy London's Canary Wharf

Among QIA plans is a $10 billion investment venture with China's Citic Group. It also aims to invest as much as $20 billion in Asia in the next five years, and expand its offices in Beijing and New Delhi.
You can share this story on social media: