Venezuela closes border with Colombia to combat cash smuggling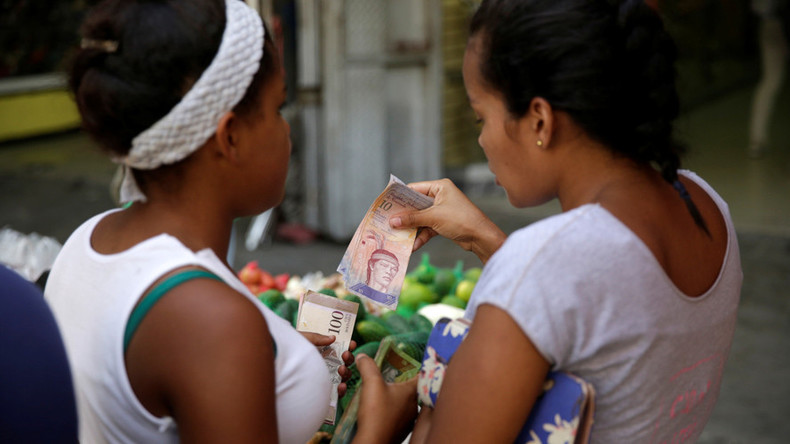 Venezuelan President Nicolas Maduro has closed the frontier with Colombia for 72 hours to prevent the smuggling of bank notes due to be removed from circulation. The border only reopened in August after being shut for a year.
On Sunday, Venezuelan authorities said that the 100 bolivar banknote would be withdrawn and replaced with coins of the same face value within three days to crack down on organized criminals operating on the border.
On the official exchange rate the 100 bolivar banknote is equal to $10, but on the black market, it has fallen to about $0.02.
The government also plans to print six new bills worth between 500 and 20,000 bolivars, starting on December 15.
The move is a part of Maduro's plan to bridle raging inflation that is choking businesses and making bolivar notes hard to find.
The president said 64 million bolivars had been seized from people trying to sneak back into the country. He adds an investigation has revealed that billions in bolivars are stashed by US-backed 'mafias' in Colombian and Brazilian cities.
"This is an attack against Venezuela, so this is a necessary, unavoidable measure. It's the first of a series of decisions that we're going to take to defend our bolivar, our economy, and our people," Maduro said in a televised address.
The president added that his government tried diplomatically to settle the issue with the Colombian authorities, blaming mafias for the scam and the smuggling of the hundred bolivar bills.
According to Maduro, Venezuela is the victim of an international plot to destabilize the economy, led by the right-wing.
Most Venezuelans do not have bank accounts and keep savings in almost worthless bills. So they have been forced to rush to the border with neighboring Colombia to buy needed goods, food and medicine they could not find at home.