'Euro was a mistake,' says Nobel Prize-winning economist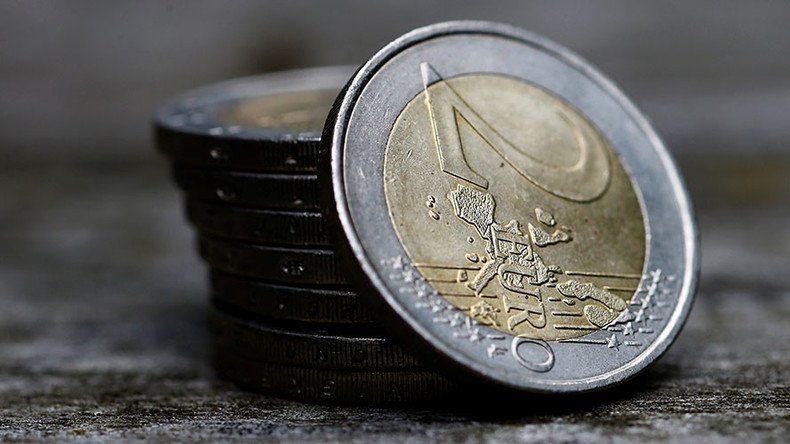 The European Union should start the decentralization process and give the right of decision-making to its member states, according to the Nobel Prize-winning economist Oliver Hart.
He told the European media platform Euractiv that Brussels has "gone too far in centralizing power" and "if it abandons this trend, the EU could survive and flourish. Otherwise, it could fail."
The 28 EU member states are not "sufficiently homogeneous" to be considered one single entity and trying to tie them into one was an "error," said the British-born economics professor from Harvard University.
Hart added that Brussels should return powers to the EU capitals but might retain control of "some important areas," like free trade and free movement of workers.
He also expressed firmly that "the euro was a mistake." An opinion Hart says he held since the monetary union was introduced.
It "wouldn't be a bad thing at all" if in the future Europe abandons the single currency, said the economist, adding the British were "very clever" to stay out of it.
Hart's prize-winning colleague Bengt Holmstrom said the EU needs to "redefine its priorities, limiting its activities and its regulatory arm, to focus on what can be done on the essential things."
The Finnish economist and a professor at the Massachusetts Institute of Technology, Holmstrom, said the EU has to "do something" with its governance system and its ground rules to make it "clearer and simpler."
Hart and Holmstrom shared the 2016 Nobel Prize in Economics for their contributions to contract theory which covers everything from how CEOs are paid to privatization.
Another Nobel Prize-winning economist Joseph Stiglitz has recently published a book describing the euro as a threat to the future of Europe.
Stiglitz, who won the Nobel Prize in Economics in 2001, wrote that the single currency as designed to hold together a region with enormous economic and political diversity is almost incapable of working.
The eurozone was flawed at birth and is destined to collapse unless massive changes are made to its common currency, he said.
According to the economics guru, a project that was meant to bring countries together has succeeded only in tearing them apart in a manner which now threatens wider European economic and social stability.
You can share this story on social media: