'Ukraine's $6.6bn fine on Russia's Gazprom is illegal'– Russian Energy Minister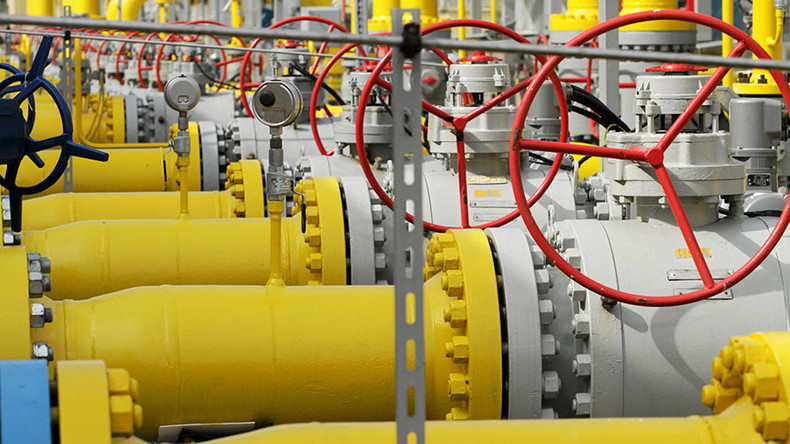 Russian energy Minister Aleksandr Novak has called the $6.6 billion fine on the country's gas giant Gazprom illegal. It was imposed by a Kiev court over its alleged abuse of monopoly power.
Novak made his statement in Brussels during energy talks involving Russia, members of the EU Commission and Ukraine. "We express our deep concern about the decision made on December 5 by the Economic Court of Kiev [which] imposed a $6.6 billion fine on Gazprom," Novak said.
Earlier this week Kiev's EconomicCourt sanctioned a move by Ukraine's Anti-monopoly committee to fine Gazprom $6.6 billion, including over $170 million in penalties. The ruling alleged that Gazprom had abused its monopoly position in the natural gas market in 2009-2015.
"In our view, it is an absolutely illegal decision, as it was not implemented by the Stockholm court," Novak countered. The International Court of Arbitration in Stockholm is tasked with settling problems involving international business deals.
According to Novak, the Kiev court ruling poses "new risks for gas transit to European customers since Ukraine can adopt the [decree on] imposition of penalties corresponding to the fine."
The energy minister said that he was surprised by Kiev's claims, since Gazprom has no business on Ukrainian territory, with Russian gas being handled there by the country's Naftogaz. Warning of the possible risk to Europe due to Ukraine's decision, Novak issued letters to the deputy head of EU Commission on energy and respective European customers.
Supplies of Russian gas to Ukraine, as well as its transit to Europe for the winter period were discussed Friday in Brussels. According to Novak, Ukraine signaled its readiness to purchase up to 4 billion cubic meters of gas from Moscow, with no "controversy" on the price tag.
"Ukraine has expressed readiness to buy between 1.5 and 4 billion cubic meters of gas for winter to ensure a reliable supply to Ukrainian consumers and for transit to European consumers," the Minister said. He added that according to two contracts (valid until 2019 and 2020 respectively) Russia "is ready to provide reliable deliveries" to all of the sides.
Yet no deal or other documents have been signed as of yet, participants of the meeting in Brussels announced. Kiev is staunchly linking the signature of the respective deal to certain amendments which it proposed for the agreement. According to the Ukrainian side, it would eliminate certain risks for Kiev.
"Today we did not manage to sign an additional agreement. According to the contract between Naftogaz and Gazprom, purchases of gas by Gazprom are impossible without it," Naftogaz chief, Andrey Kobelev, told reporters. Yet both sides have agreed to continue talks to settle the issue.
Russia and Ukraine have been involved in numerous gas conflicts over the past years, raising concerns in Europe as well. One of the major stumbling blocks were accusations from Gazprom that Kiev illegally obtained Russian gas from transit pipelines meant for European states.