Turkey's Erdogan urges Russia, China & Iran to trade in local currencies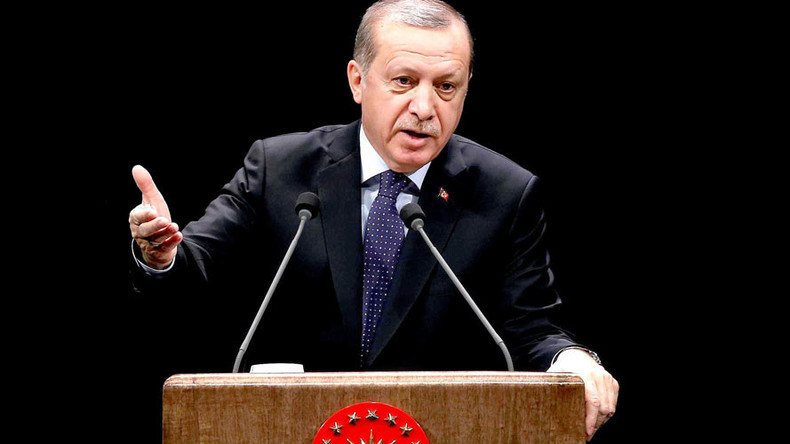 In an attempt to boost the falling lira, Turkish President Recep Tayyip Erdogan has offered to trade with Russia, China, and Iran in local currencies.
"If we buy something from them, we will use their money, if they buy something from us, they will use our currency," he said, stressing that Prime Minister Binali Yildirim will talk about it during a visit to Moscow.
The president said proposals have been given to the central bank, and that it has already been discussed with Moscow, Beijing and Tehran.
Erdogan again called for Turks to stop hoarding foreign currency "under their pillows' and exchange dollars and euro into Turkish lira and gold.
"Our Turkish lira is blessed," he said during a speech in the central city of Kayseri after opening a new museum and library.
The country's currency has significantly devalued since the failed July coup when a military faction tried to oust the president from power.
The Turkish lira lost over ten percent of its value in November, hitting record lows against the US dollar.
Due to the high volatility of the local currency, landlords in the Turkey's largest cities such as Istanbul, ask for rent in euro or dollars. Most of the business contracts as well as tenders are currently conducted in foreign currencies to make it easier for international companies to take part in deals with the state.
READ MORE: Turkey to mull joining SCO, led by Russia & China, instead of 'fixation' on EU – Erdogan

Last week, the Turkish president asked for understanding of the current situation and that local banks should reduce rates.
Seeking to combine two mutually exclusive measures, Ankara aims to cut interest rates to boost the economy and stop the currency's devaluation at the same time. As a part of a broader package of economic steps, Turkish authorities plan to prevent companies from borrowing at high rates, according to Deputy PM Veysi Kaynak.
You can share this story on social media: