European markets down ahead of Italian referendum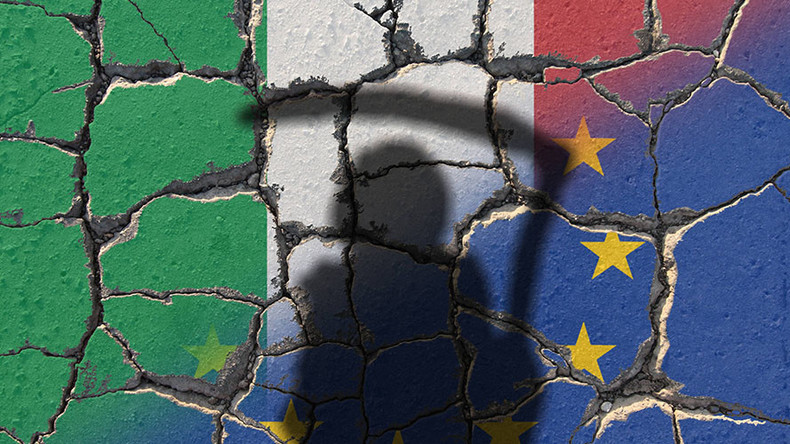 Markets across Europe were in the red on Friday, as Italy prepares for Sunday's constitutional referendum, which could determine the future of the eurozone.
The German DAX, British FTSE 100 and French CAC 40 were losing over a percent, as speculators worry about the political turmoil should Italy vote against constitutional changes proposed by Prime Minister Matteo Renzi.
Renzi aims to reduce the country's legislature and tackle the red tape in lawmaking. He has proposed cutting the number of senators by roughly two-thirds to 100, which will speed up decisions in the parliament. He says the changes are vital to end political gridlock and revive Italy's stagnant economy.
Opponents, however, say that it will give too much power to prime ministers, and realign the system of checks and balances.
The prime minister pledged to resign if his amendments are rejected.
Italy's local benchmark stock index has lost almost a quarter of its value in 2016 and is by far the worst performing major market globally.
"I suspect on Monday it will be very difficult to have a definitive opinion on what could be the future government in Italy and the appetite for further reform," said Franck Dixmier, global head of fixed income at AllianzGI, as quoted by Reuters. His fund shorts Italian bonds.
As of Friday, bookmakers were heavily favoring a 'no' vote, giving a 77 percent chance that Renzi's proposals will be rejected by Italian people.
Besides the political crisis, the no-vote is likely to speed up the banking crisis in Italy. Monte dei Paschi, the world's oldest operating bank, is seeking to raise capital to survive, and Renzi's resignation could hinder that.
The bank's stock has lost 86 percent of its value, while its rival Unicredit has slid over 61 percent.
Moreover, if Renzi steps down, Euroskeptics from the Five-Star Movement are likely to push for a referendum on Italy leaving in the eurozone.
Nearly 40 percent of Italians are dissatisfied with the EU, according to a Pew Research Center poll from June, quoted by CNN Money.
While many analysts think Italy will still stay in the eurozone, no one can be certain in the wake of Brexit and Donald Trump's election win.