Thanksgiving online sales surge as American shoppers choose to stay at home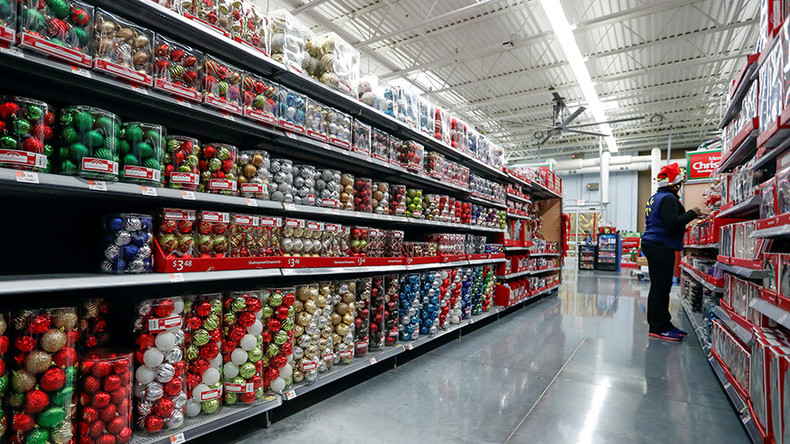 US consumers spent over a billion dollars online on Thanksgiving evening, according to Adobe Digital Index. Online spending rose nearly 14 percent from last year, continuing the trend away from shopping in stores.
Between midnight and 5 p.m. ET on Thursday, US consumers spent $1.15 billion shopping online, Adobe estimates.
"Online discounts are earlier and a lot bigger than last year," said Tamara Gaffney, principal research analyst at Adobe Digital Index, as quoted be Reuters.
The holiday shopping season commonly starts the day after Thanksgiving, or Black Friday with all the retailers offering attractive discounts.
The popularity of store shopping has been declining due to online shopping as well as bargain purchases offered by e-commerce retailers like Amazon and Alibaba.
"We saw one of our strongest days ever online," said Brian Cornell, chief executive of the second largest US discount retailer Target, stressing that online sales had grown by double digits.
"Initial reports show it's steady and not very busy at stores around the country," confirms Craig Johnson, president of the retail consultancy Customer Growth Partners, stressing that rain decreased customer traffic in the Northeast.
READ MORE: Shift to online sales costs US retailers billions of dollars

The holiday season covering the last two months of the year is vital for retailers as they may earn as much as 40 percent of their annual revenue in the period.
"Black Friday is no longer a one-day event; it has turned into a multi-week event," said Christopher Baldwin, CEO of BJ's Wholesale Club.
Holiday sales are expected to be up 3.6 percent this year to more than $655 billion, according to the National Retail Federation.