Chinese travel firm Ctrip expands global reach with Skyscanner deal
Flight search website Skyscanner has been acquired by China's biggest online travel company Ctrip in a deal worth $1.75 billion (£1.4 billion).
The deal is mainly cash and is expected to close before the end of this year. The sides have confirmed that Skyscanner will continue managing its operations independently.
"Ctrip is the clear market leader in China and a company we can learn a huge amount from," Skyscanner CEO Gareth Williams said, adding the acquisition by Ctrip took Skyscanner "one step closer to our goal of making travel search as simple as possible for travelers around the world."
The deal would "strengthen long-term growth drivers for both companies," said James Jianzhang Liang, co-founder and executive chairman of Ctrip.
"Skyscanner will complement our positioning at a global scale, and Ctrip will leverage our experience, technology and booking capabilities to Skyscanner's," he added.
Read more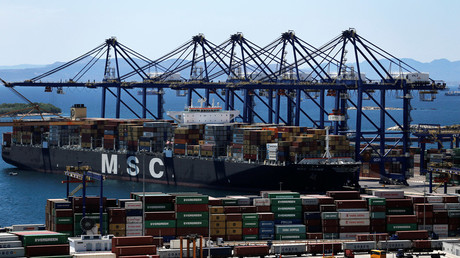 The sale comes less than a year after Skyscanner announced a fresh round of investment to expand worldwide. The company was valued at $1.6 billion, when it raised almost $160 million in funding from a group of investors that included Malaysia's sovereign fund, Yahoo Japan, and fund manager Artemis.
Skyscanner was set up in the UK in 2003. Users can compare prices from different travel sites while searching for plane tickets, hotels, and rental cars.The website serves 60 million monthly active users and is available in more than 30 languages.
Ctrip is one of China's best-known travel businesses providing online booking for airline and railway tickets as well as hotels. It was founded in 1999 and is partly owned by the Chinese search company Baidu.
The company became China's biggest internet travel service after last year's merger with a similar business Qunar.
Ctrip generated more than $50 billion (350 billion yuan) in gross merchandize value in 2015.