Western firms invest billions in Russia as economy returns to growth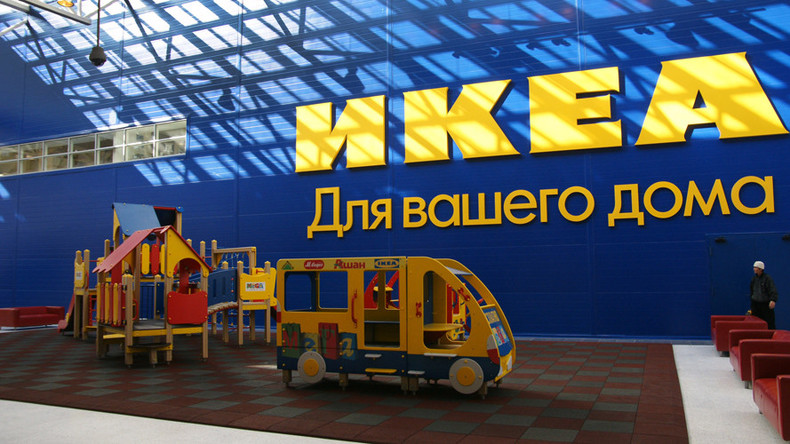 A number of large Western corporations are increasing investment in Russia, with the country's economy recovering from its deep decline, according to Bloomberg.
Global retailers like Sweden's IKEA and France's Leroy Merlin have started pouring billions of dollars into factories and stores in Russia betting on the potential of the market following two years of recession.
Leroy Merlin will reportedly spend €2 billion to double the number of outlets in Russia, while American food corporation Mars has already expanded to produce chewing gum and pet food locally.
IKEA reportedly intends to invest $1.6 billion into new stores over the next five years. Earlier this year, the Swedish retailer opened a $60 million factory in the city of Nizhny Novgorod and acquired land for another mall near St. Petersburg.
"This is the moment for investment, I strongly believe in the potential of the Russian market long-term," said the general director of IKEA Russia, as quoted by Bloomberg.
The inflow of foreign investment into the country slowed two years ago after a series of anti-Russia sanctions introduced by Western nations over the conflict in Ukraine.
Major corporations like General Motors had to curtail operations in Russia. The devaluation of the ruble reduced companies' dollar and euro revenues, though sharply cut operating costs.
"The last two or three years have been a disaster. Now, the situation is changing as the ruble exchange rate has stabilized and the Russian economy is forecast to return to growth soon," said Frank Schauff, head of the Association of European Businesses in Moscow.
Foreign direct investment rose to $8.3 billion in the first nine months this year against the $5.9 billion invested in all of 2015, according to data compiled by the Central Bank of Russia. However, the figure is still below the level seen before the Ukraine crisis.