Black Friday in US ain't what it used to be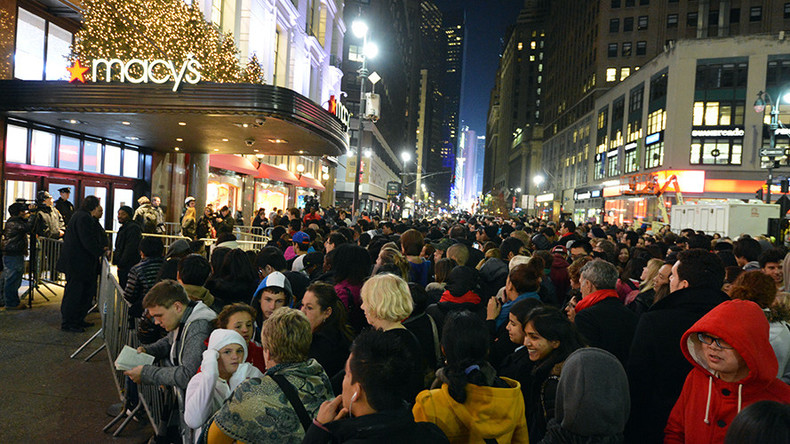 For most American shoppers Black Friday, once the largest shopping day of the year, is losing its luster. Consumer traffic in favorite stores has dropped significantly in recent years with most major retailers launching online sales weeks in advance.
This year, foot traffic in shopping malls on Black Friday is expected to drop 3.5 percent from last year, according to data from the location tracking service Foursquare. That's the result of a gradual decline over several years.
Read more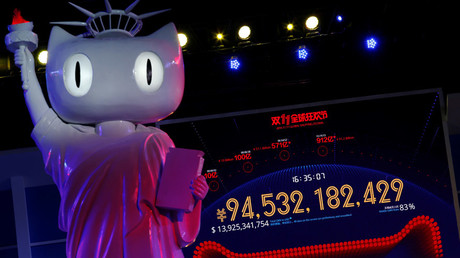 According to the National Retail Federation, nearly 102 million customers visited stores over the Thanksgiving holiday weekend last year compared to 147 million in 2012.
Consumers haven't stopped shopping during the Thanksgiving holiday. They just prefer to shop online rather than visiting stores without saving purchases for Black Friday or Cyber Monday.
Nearly 137.4 million people are expected to shop in stores and online over the Thanksgiving weekend with spending up 3.6 percent to $655.8 billion, according to a survey conducted by the National Retail Federation.
Online sales will increase by 7-10 percent against last year to about $117 billion, the study says.
However, almost half of American consumers are expected to make all their purchases before Black Friday this year, according to a survey carried out by a Chicago-based advertiser Market Track.
The massive Black Friday discounts have been spread across November and December, outshining the effect of the biggest shopping day of the year.

A survey of retailers by global accounting network BDO suggests two-thirds expect Black Friday and Cyber Monday sales to remain flat this year.

"The question isn't whether Black Friday is dead: It's how many Black Fridays are there during the holiday season?" said BDO consumer business leader Natalie Kotlyar, as quoted by Business Insider.