Russian Far East may see $3bn in Chinese investments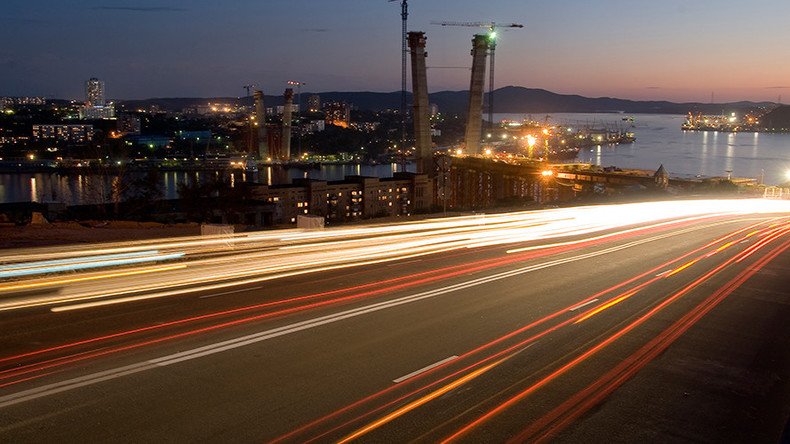 Investors from China are considering 20 projects in priority development areas of the Russian Far East and the free port of Vladivostok.
"To date, Chinese investors have already announced projects with investment of about $3 billion," said the Russian Ministry for the Development of the Far East.
According to the Ministry, the sides will continue working together to develop the 'Primorye-1' and 'Primorye-2' international transport corridors.
Last month nine Chinese companies presented a list of 13 Far East investment projects, worth more than $11 billion (750 billion rubles). The projects include extraction and processing of natural resources, agriculture, and the development of port and logistics infrastructure.
Russia also proposed a center to support Chinese businesses in the Far East.
According to Regional Development Minister Aleksandr Galushka, Chinese firms have already invested about $2.4 billion in the area.
The companies have invested in a cement plant and plan to invest in an oil refinery in the Amur Region, as well as working in the Sakha Republic and Primorsky Territory ADTs. The Chinese are key investors in the new Amuro-Khinganskaya ADT in the Jewish Autonomous Region, providing some 10 billion rubles ($157 million) in funding.
Earlier this year the Kremlin offered Chinese businesses the opportunity to move production to the Far East giving them "significant tax benefits and administrative preferences."
Beijing said it was ready to move some of shipyards and chemical and steel plants to the Russian region. Chinese officials stated that they could involve private and state-owned companies in such projects.
Russian and Chinese firms have some projects in Russia's Far East in energy, trade, and cross-border tourism. The biggest of them is the Power of Siberia pipeline which is to deliver 38 billion cubic meters of Russian natural gas to China annually.
You can share this story on social media: