OPEC optimistic on output deal with new offer to Iran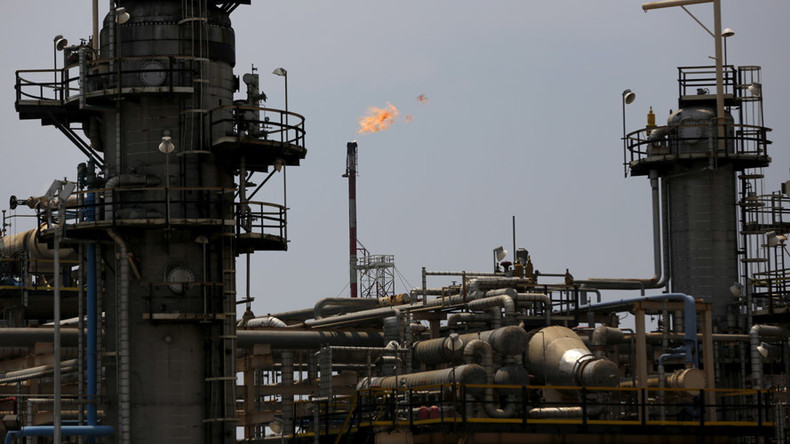 The possible OPEC deal to freeze oil production may eventually happen this month. The cartel has offered a compromise to Iran, which is seen as the main obstacle to a deal.
Sources told Reuters that several OPEC oil ministers including Saudi Arabia's Khalid Al-Falih put a proposal to Tehran on Friday to cap its oil output at 3.92 million barrels per day (bpd). The ministers met on the sidelines of a gas forum in Doha, attended by Iranian officials, but not the country's oil minister Bijan Zanganeh.
OPEC had wanted Iran to cap output at current production of around 3.6-3.7 million bpd. Tehran insists on restoring the production hit by sanctions and would accept a freeze at between 4.0 and 4.2 million bpd.
According to Reuters sources, the Islamic republic has yet to respond to OPEC's proposal.
Saudi minister Al-Falih said on Thursday he was optimistic about a deal and mentioned the lower end of OPEC'S previously agreed production target of 32.5-33 million bpd.
Russian Energy Minister Aleksandr Novak said he was more confident an output deal could be reached between Moscow and the group to help boost oil prices.
Analysts, however, are not so confident in an agreement at the meeting, warning there are still some obstacles. The cartel meets on November 30 in Vienna.
"Iranian and Iraqi intransigence to the proposed output cuts remains in full force while competitive pressures among OPEC members was highlighted by news that Iran displaced Saudi Arabia as the top oil supplier to India," said Stephen Brennock of oil brokerage PVM.
Last month Iran overtook Saudi Arabia as India's top oil supplier for the first time. The country sold almost 760,000 barrels of oil per day to India, which is 56 percent more than a year ago.
Iraq's oil supplies to India stood at 488,000 bpd in October. Experts say Iraq would have to compensate international oil companies for limits placed on their production if the OPEC deal is agreed. That makes the prospect of the country's participation less likely.