Deutsche Bank wants to claw back bonuses from ex-CEO's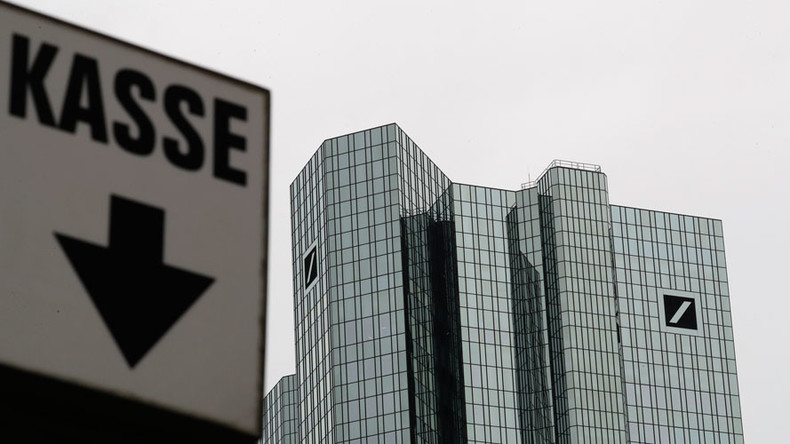 Germany's biggest lender Deutsche Bank is reportedly considering cancelling millions of euro in bonuses for former board members and demanding the repayment of current bonuses.
People familiar with the matter told Reuters a law firm had been looking through the contracts of former managers to discover whether the bank could refuse payment of frozen bonuses and get back the money it has already paid.
On Thursday, the Suddeutsche Zeitung daily reported that former CEOs Anshu Jain, Josef Ackermann and Jurgen Fitschen, along with three former board members would not get bonuses, which had been awarded but not paid out. The bank reportedly planned to first postpone the bonuses and then cancel them altogether.
According to the newspaper, the largest sum would have been paid to Ackermann. The former head of investment banking operations was promised an eight-digit figure.
Jain who was co-CEO of Deutsche from 2012 until 2015 may lose over €10 million in bonuses he was expecting to receive. He and co-chief executive Fitschen resigned in disgrace last year following a series of scandals and missed profit targets.
The move to cut bonuses comes as the struggling bank seeks cut costs in order to stay afloat. Last month Deutsche Bank posted a surprising €278 million third-quarter profit after a €6 billion loss for the same period in 2015.
The bank is also facing a €13 billion ($14 billion) fine from the US Department of Justice over its role in the subprime mortgage crisis. Deutsche is still in negotiations to bring down the final amount.
The company plans to cut units and slash 9,000 jobs in a bid to improve profitability. According to media reports, it is considering selling part of its US business, but no decision has been made. Deutsche had 10,842 employees in North America as of the end of 2015, which is about 10 percent of its global workforce.