Canada keen to come to NAFTA table as Trump wins – ambassador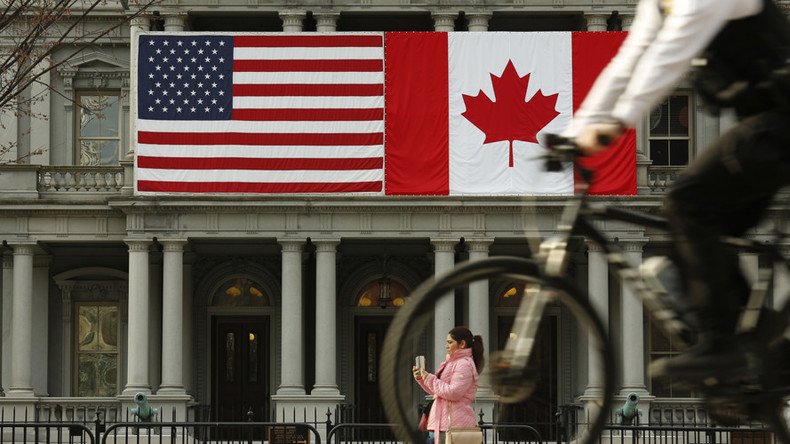 The Canadian government would reconsider the terms of the North American Free Trade Agreement (NAFTA) with Trump's team, according to the ambassador to the United States, David MacNaughton.
"Obviously any trade deal can be improved, and to the degree that the president-elect of the United States wants to see improvements to NAFTA, we'd be happy to sit down and talk," he said as quoted by CBC News Network.
The free trade agreement, signed by the governments of Canada, Mexico and the US, came into force in January 1994.
NAFTA as it stands has benefited all three countries, but everything can be improved, according to MacNaughton.
"There's been a fourfold increase in trade since NAFTA was signed, so I think there are many elements of NAFTA that have been tremendously successful," he said.
The ambassador didn't disclose any details of what Canada would want from an updated agreement. However, he stressed that it could be improved without harming the deal that led to continent wide economic prosperity.
"Certainly in terms of Canada and the United States, we have integrated supply chain in terms of our manufacturing. There's cooperation in our economies at all levels, so I don't think anybody would want to interrupt that kind of economic success," he stressed.
Trump's promise to upgrade NAFTA was a major point in his election campaign. He said he would scrap the deal if the partners didn't agree to renegotiate it.
"I'm going tell our NAFTA partners that I intend to immediately renegotiate the terms of that agreement to get a better deal for our workers. And I don't mean just a little bit better – I mean a lot better," the president-elect said.
The move could be quite complicated, according to trade observers. Pulling out of NAFTA will not automatically restore trade tariffs. The process requires congressional action that would potentially be a contentious issue.
Following the election, Canadian Prime Minister Justin Trudeau congratulated Trump on his victory, saying he's willing to work with the new presidential team. The two leaders are expected to speak soon.
You can share this story on social media: